Mississippi State Government & Agencies
BPF strives to inform citizens and elected officials on its views regarding public policies that benefit or cause hard to Mississippi's economic condition. Bigger Pie believes sound public policy grounded in fiscal responsibility is a cornerstone to successful communities.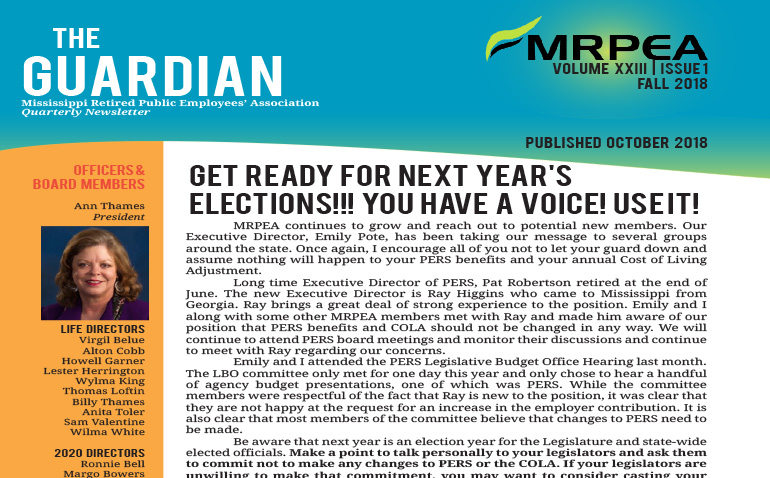 The Mississippi Retired Public Employees' Association has made its position clear in regard to the state's defined benefit pension system that serves most state and local employees. The pension system is not to be touched.