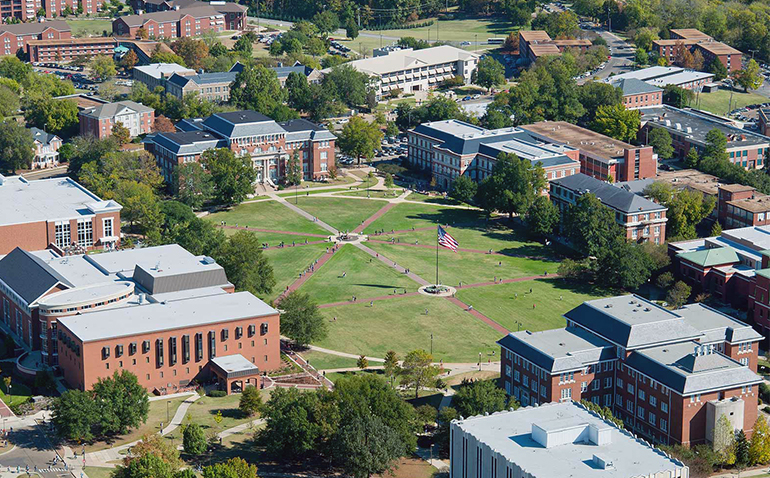 Mississippi Legislature Borrowing for Public University Projects
This year, Mississippi is scheduled to borrow $86 million for brick and mortar projects at the state's eight public universities in the midst of a game-changing pandemic.
In any other year, that was a topic that raised the eyebrows of fiscal conservatives but engendered little controversy at the state Capitol.
Nearly every year, lawmakers would put together a bond bill loaded with capital projects for the state's universities and communities colleges, plus pork projects like museums and other projects that a former state representative admitted were designed to help lawmakers win elections. Like a Christmas tree, it was loaded with lots of shiny things, some of which were likely not a good use of the borrowing power of state government.
Normally, borrowing for capital improvements is smart policy. This year is different. With the COVID-19 pandemic and the more damaging overblown reaction to it, universities shut down en masse. Classes went online as students coped with a new normal without in-person instruction.
The pandemic could hasten a deflation of the higher education bubble that has consumed an increasing amount of parents' income in the form of higher tuition, which has doubled at public universities from 1986 to 2018 according to the U.S. Department of Education.
Online instruction was seen as a fringe activity, but now many of the nation's colleges and universities are using a combined model with online and in-person instruction or even going totally online, which doesn't require the same infrastructure.
Mississippi lawmakers acted as if 2020 was any other year when it came to capital expenses for the public universities, despite evidence showing that students might not be going back to campus in the numbers they once did.
In the last decade, taxpayers have borrowed $647.1 million for capital projects at the state's universities. These include new dormitories, classrooms and other facilities.
In three out of the last 10 years — 2017, 2014 and 2012 — there was no borrowing for capital improvements at public universities.
Investing millions of debt in buildings at the state's universities that will be under-utilized is not a good use of scarce resources. Lawmakers and the Institutions of Higher Learning (IHL) that run the state's universities need to realize that a new day is dawning in higher education and massive investments in brick and mortar facilities shouldn't be the high priority it once was.
Mississippi Legislature borrowing for IHL projects
2019 $85.3 million
2018 $82.3 million
2017 no bond bill passed
2016 $61.8 million
2015 $71 million
2014 no bond bill passed
2013 $96.5 million
2012 no bond bill passed
2011 $98.9 million
2010 $65.3 million
To sign up for updates from BPF, subscribe here.