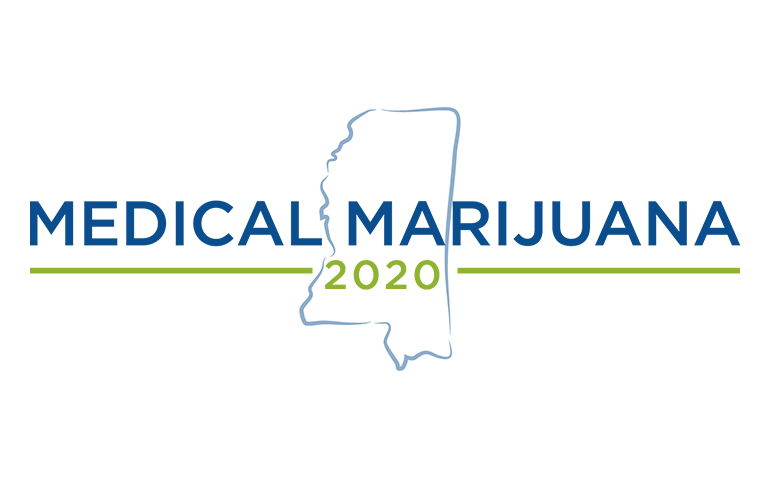 Initiative 65 and Alternative 65A: What Would They Do?
Initiative 65 and Alternative 65A: What Would They Do?
Initiative 65 and Alternative 65A both propose an amendment to the Mississippi constitution related to the medical use of marijuana.  That is, for the most part, where their similarity ends.
Neither of these proposed amendments will appear on the ballot.  The "title" of each proposal will appear, but the titles on these proposals are almost identical to one another, in spite of state law that says a legislative alternative's title is supposed to "indicate, as clearly as possible, the essential differences" between it and the initiative it is challenging.
What is in Initiative 65?
One of the first sections of Initiative 65 contains a list of what it does not do. It does not:
change any current law "relating to the use of marijuana that is not intended for use for a debilitating medical condition";
permit a person to operate any vehicle while consuming or impaired by medical marijuana;
require a doctor to issue a certification;
re​quire any employer or school or prison to accommodate the use of medical marijuana;
re​quire any health insurance provider or government agency or authority to cover the expense of medical marijuana; or
change any existing drug testing laws, regulations, or rules.
It prohibits:
smoking medical marijuana in public places;
a patient from possessing more than 2.5 ounces of marijuana at any time;
a medical marijuana treatment center from providing a patient more than 2.5 ounces every two weeks, which is enough for 10 normal-sized joints per day; and
a treatment center from locating within 500 feet of a church, school, or childcare facility.
It lists 22 "debilitating medical conditions" that would qualify for medical marijuana's use, assuming a doctor certifies a patient's eligibility, though it allows a doctor to go beyond that list if he or she believes the benefits of using marijuana outweigh potential health risks.
How would the process work?
To obtain medical marijuana, a patient would have to be certified by a physician as having a debilitating condition. That certification would be submitted to the state Department of Health, which would issue a medical marijuana identification card to the patient and/or a caregiver of that patient. The patient or caregiver would take that card to a "medical marijuana treatment center" to purchase whatever marijuana products they want, although they would be limited to no more than 2.5 ounces every two weeks.
The doctor certification is not a prescription for a specific amount or form of marijuana. Once the doctor issues the certification, which is good for a year (unless the doctor limits it to a certain time period), the patient is allowed to choose their own course of treatment.
Criminal or civil penalties could not be levied on qualified patients for using medical marijuana, caregivers for assisting qualified patients who use it (they are prohibited from using it themselves), doctors for issuing certifications to patients, and treatment center owners and employees for processing it if they comply with Health Department regulations in doing so.
Other than the prohibition on locating within 500 feet of a church, school, or child care facility, local zoning ordinances could not single out a marijuana facility for different treatment. A retail dispensary would be zoned no different than a pharmacy, and any other medical marijuana business, including growing, testing, processing, among others, could be zoned no different than any other business of similar size.
How will it be paid for?
The state Department of Health (MSDH), which will be charged with regulating the medical marijuana program, may charge treatment centers a "fee" equivalent to the regular state sales tax (currently 7%) on their retail sales. MSDH may charge up to $50 for each identification card issued to patients, and it will charge treatment centers "reasonable" fees for regulating them. It will also charge fines for violations, including hefty fines for centers that violate the law or regulations.
All the money collected, including the sales tax-equivalent fee, will go into a special fund that only pays for administering the medical marijuana program. No taxes are allowed to be levied other than those that are applicable to other businesses, such as income taxes, property taxes, unemployment taxes, etc.
MSDH will issue "reasonable rules and regulations" to implement the program, including advertising and marketing restrictions; qualifications of and limitations on caregivers and qualifications of and limitations on owners and employees of treatment centers; use in nursing homes; tracking and labeling; qualifications for "safe and secure processing" by treatment centers, and others. However, MSDH will not be allowed to limit the number of licensed treatment centers nor set the price of medical marijuana.
MSDH is to adopt these regulations by July 1 of next year and begin licensing by August 15.
Alternative 65A is bad policy.
Although 65A is billed as authorizing the legislature to define the availability of and restrictions on medical marijuana, it proposes significant restrictions on what the legislature could authorize. Here are a few:
Only patients with terminal conditions would be allow to smoke marijuana products. This means it would not be allowed for other painful and debilitating conditions for which it might be effective when other remedies, including opioids, are not.
One provision could possibly be interpreted to only allow products that can be taken orally. This would eliminate ointments and other potential methods of delivery.
It requires manufacturers to be licensed by the state, and it requires the number of manufacturers to be limited. Generally, when a state official or agency has jurisdiction over a limited number of licenses, it invites corruption. Even without corruption, such a restriction would tend to favor big marijuana companies, because they could be ready quickly to apply for the scarce licenses.
These provisions would be in the state constitution, which means they could not be changed without another constitutional amendment.
To sign up for updates from BPF, subscribe here.