Mississippi State Government & Agencies
BPF strives to inform citizens and elected officials on its views regarding public policies that benefit or cause hard to Mississippi's economic condition. Bigger Pie believes sound public policy grounded in fiscal responsibility is a cornerstone to successful communities.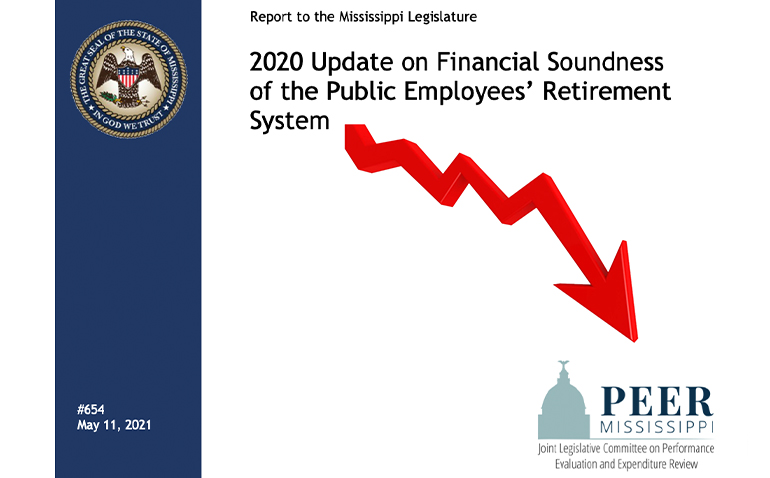 The Mississippi Joint Legislative Committee on Performance Evaluation and Expenditure Review issues an annual report on the state's defined benefit pension system. Normally, the PEER report tends to be moderate in its analysis of PERS, but this one released on May 11 admits that demographics, lower than expected wage inflation by contributing members and lower than expected investment returns are combining to scuttle the plan's bottom line.