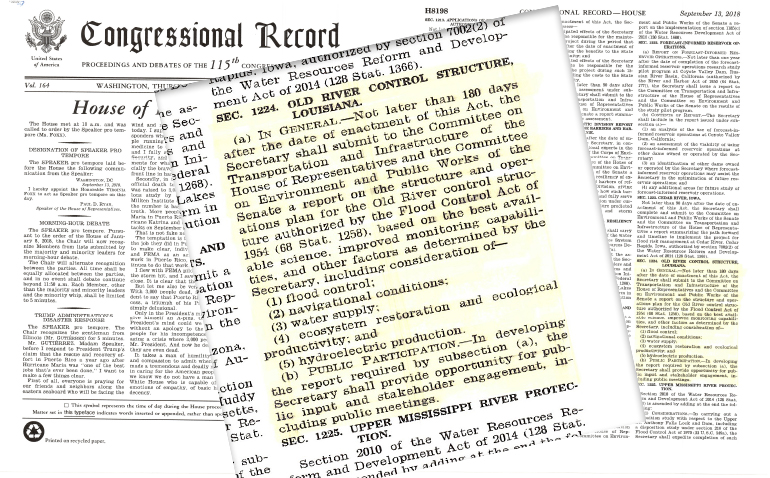 Congressional Record on Old River Control Structure
Sec 1224 OLD RIVER CONTROL STRUCTURE, LOUISIANA
A report on the structure and operations plan for the Old River Control Structure authorized by the Flood Control Act of 1954 is to be submitted based on the best available science, improved monitoring capabilities, and other factors as determined by the Secretary, including consideration of flood control, navigational conditions, water supply, ecosystem restoration & ecological productivity and hydroelectric production.
In developing the report required, the Secretary shall provide opportunity for public input and stakeholder engagement, including public meetings.
Read the full record here.