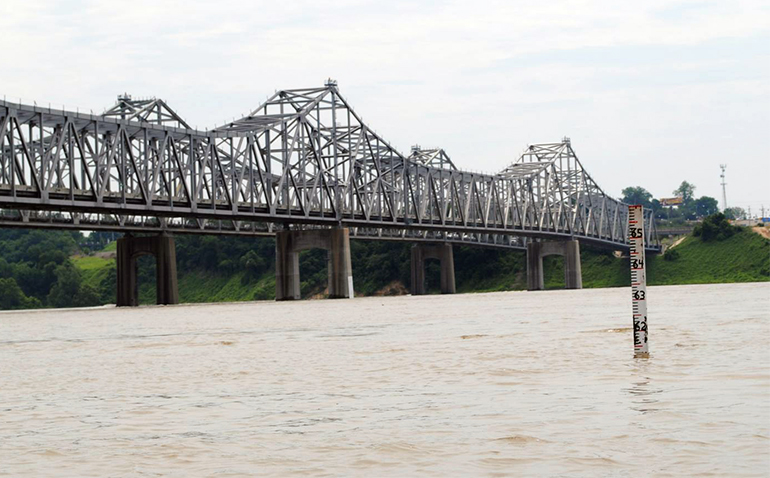 2019 SMASHING MISSISSIPPI RIVER RECORDS
On April 9, 2019, the Mississippi River at Natchez will have spent 95 days this year above the 48 feet flood stage and 26 days at or above the 56'6" crest of the 1927 flood.  Both are annual records from 1940 to now.
The 2010-2019 decade has already had 64 days at Natchez at or above the 1927 crest compared to 9 days for 2000-2009, the second highest decade since 1940.