Federal Government & Agencies
Bigger Pie Forum believes the Federal Government has over extended its regulatory reach across the American economy resulting in underperformance. BPF highlights and seeks answers to the lacking dynamism necessary to produce the prosperity Mississippians need and deserve.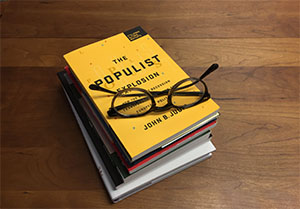 "The Populist Explosion" is perfectly timed to catch and explain the Katrina-sized populist wave that is now crashing down on the political establishment in the U.S. and Europe.