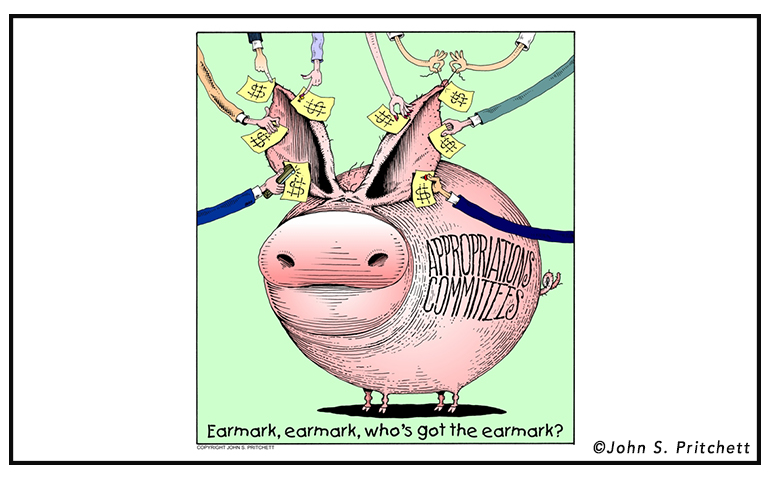 Legislators and taxpayers should watch out for earmarks, misplaced priorities, and general mischief that is appearing in legislation to spend almost $1 billion in federal funds that are supposed to address the costs of dealing with COVID-19.
With the state flag issue behind them, most legislators are chomping at the bit to finish the session and go home, which makes careless or irresponsible actions easier to slip by without notice.
But before they leave town; however, a slew of new bills will have to be dealt with to spend the $950 million that's left of the $1.25 billion the state was allocated for general purposes under the CARES Act.  (The other $300 million has already been approved for grants to small businesses that were shut down by the governor or local governments due to the pandemic.)
In a bill to provide $30 million for tourism marketing, two earmarks stand out.  One is $500,000 for the Senatobia Main Street program, and $100,000 is for the Brookhaven Tourism Council.  All other tourism agencies will have to compete for funds.  Not coincidentally, Senatobia is represented by Rep. Trey Lamar, the chairman of the powerful House Ways and Means Committee, and Brookhaven is represented by Rep. Becky Currie, who chairs the House Tourism Committee.
Chairmanship has its privileges.  Rep. Lamar also secured $2 million for a hospital in his district that has closed.
To sign up for updates from BPF, subscribe here.