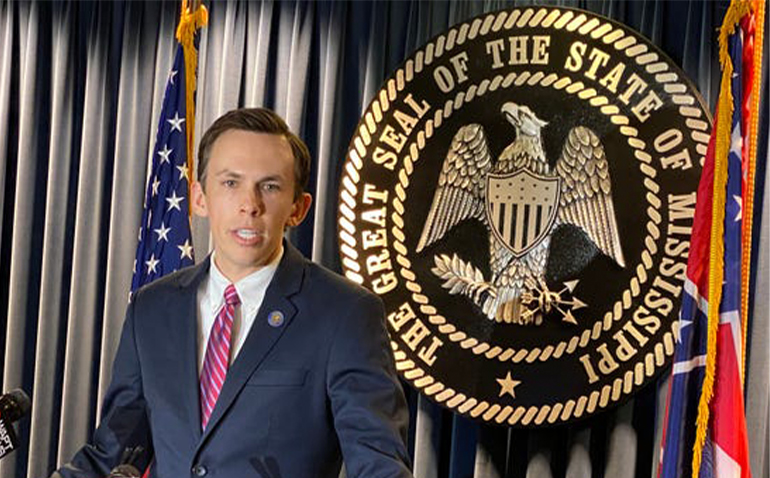 Office of the State Auditor Plans Audit of CARES Funding
The State Auditor's Fffice has released its plan on how it plans to audit the $1.25 billion in federal funds sent to Mississippi.
The department has already created a new website to allow citizens to track the spending of each dollar.
Auditors have divided the stimulus funds into four buckets: Education; money spent by the Mississippi Development Authority and Department of Employment Security; money for emergency supplies and healthcare and broadband spending.  Three private accounting firms will handle three of the buckets, while the auditor's office will handle one of them.
MDA has received the biggest chunk of funds (more than $379 million), since it administers the small business relief program.  The grants issued under that program will be searchable at the Department of Finance and Administration's Transparency website.  According to a recent story in the Clarion-Ledger, only 1 percent of the $240 million allocated for the program has been issued to eligible businesses.
The State Department of Finance and Administration was the next biggest recipient at $300 million, the MDES more than $236 million, the state Department of Education $200 million and the Mississippi Emergency Management Agency received $110 million.
The Auditor's Office will also be scrutinizing the Education Stabilization Fund, which provides relief grants for school districts and is separate from the $1.25 billion that the Legislature appropriated earlier this year.  Those funds originated from the Coronavirus Aid, Relief, and Economic Security (CARES) Act passed in March by Congress.
The Jackson Public School District received the state's biggest grant out of the Education Stabilization Fund with $12.26 million.  Madison County schools will receive $1.1 million, while Clinton (more than $766,000), Hinds County (more than $1 million), Pearl (more than $764,000) and Rankin County schools ($1.95 million) also were allocated relief funds.
To sign up for updates from BPF, subscribe here.