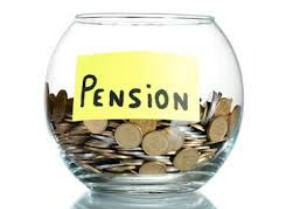 Mississippi's pension crisis explained in four charts
By Steve Wilson  /   June 24, 2016 /  www.mississippiwatchdog.org
The Public Employees' Retirement System of Mississippi is in serious jeopardy, as the number of retirees increase and the unfunded liabilities continue to grow.
The defined-benefit pension system — which serves most state, county and municipal employees — has $16 billion in unfunded liabilities. That figure is likely to increase when this year's annual report for fiscal 2016 — which ends July 1 — is released Oct. 27.
One number that hasn't shrunk with Mississippi's pension system is the ever-increasing number of retirees joining the system. In 2005, there were 63,939. By 2015, that had climbed to 96,338, an increase of 50.67 percent. That number will increase in coming years. According to the last financial report, only 37.8 percent of active employees who are part of PERS are younger than 40.
A report by the Public Employees' Retirement System of Mississippi shows the state's pension fund lost money in the past year, which could further damage PERS's already weakened bottom line. The state's pension fund investments  have lost 0.47 percent of their value so far this year. If that holds, it'll be the first time the fund was in negative return territory for an entire year since the economic downturn in 2008-2009.
Thanks to investment losses during the 2008-2009 economic downturn, PERS's financial position has shrunk from a high of 73.7 percent fully funded to 60.4 percent in last year's report.
Unfunded liabilities continues to climb despite some solid years from the plan's investments. The figure has expanded from $6.6 billion in unfunded liabilities in 2006 to $15.9 billion in 2015.