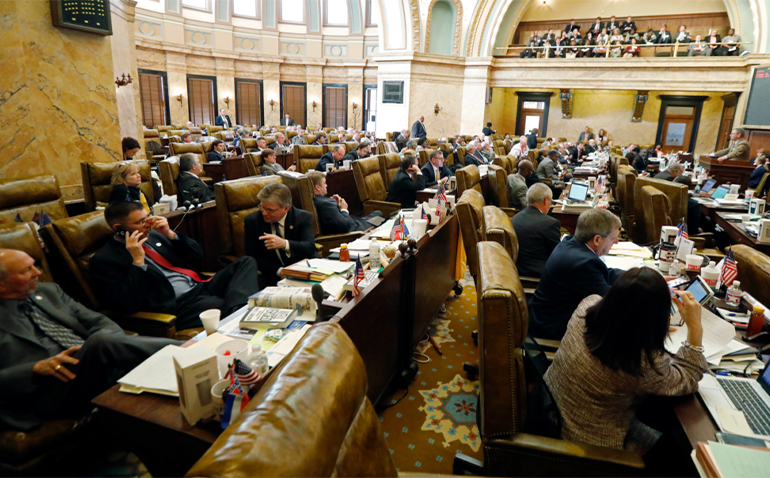 Less Regulations and More Freedoms
The Occupational Licensing Review Commission could soon perform reviews of existing regulations now that a bill is headed to the governor's desk for signature.
The House of Representatives voted to concur with the Senate changes to House Bill 1104 Wednesday, which means Gov. Tate Reeves will soon get a chance to sign it into law.
The bill would provide the Occupational Licensing Review Commission the ability to scrutinize an existing regulation to determine whether it increases economic opportunities for citizens by promoting competition while using the least restrictive regulation to protect consumers.
Any regulation that doesn't meet that criteria would become invalid 60 days after it was reviewed.
Right now, the OLRC, which is comprised of the governor, attorney general and secretary of state, can only review only new regulations, not existing ones.  The Senate version of the bill died on the calendar.
Also, the House voted to allow Mississippi residents to procure up to a 30-day supply of pseudoephedrine- or ephedrine-containing cold and sinus medicines over the counter without a doctor's prescription. Three bills, Senate Bill 2164 and House bills 785 and 832, died in committee.
State Rep. Rob Roberson, who chairs the House Drug Policy Committee, said on the House floor that the amendment would bring Mississippi in line with 48 other states that allow the sales of cold remedies containing those substances over the counter.
"If you have allergies or you have congestion or things like this, honestly, you shouldn't have to go to the doctor every time you have an issue like this," Roberson said.  "This would help your poor people out there and frankly, it's a convenience issue."
Oregon is the only other state to require a prescription for cold medications such as these.
Senate Bill 2802 would require electronic prescription on all controlled substances and the originating chamber will have to concur on the changes or invite conference to reach a compromise.
The House also passed a bill, Senate Bill 2545, that would allow sampling and sale of wines made in the state at public events such as festivals.  The winery would have to obtain a permit from the Mississippi Department of Revenue before transporting and selling their wine at a festival or other event.
The Senate will have to concur with the changes or invite conference before it makes it to Gov. Tate Reeves for a possible signature.
To sign up for updates from BPF, subscribe here.