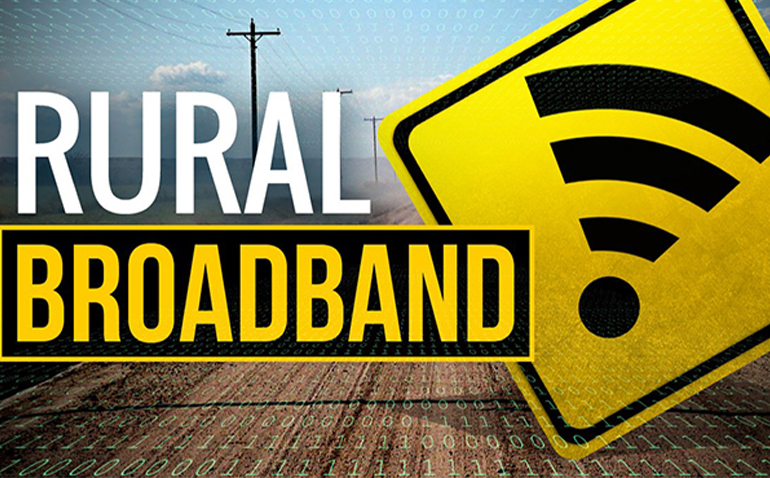 Broadband COVID-19 Grant Program Fund
Fifteen non-profit power associations, two rural water associations and two existing broadband providers will receive more than $66 million from a $75 million emergency broadband grant program using COVID-19 relief funds.
The program is designed to help bring broadband service to areas that have been underserved or unserved for critical needs, such as telemedicine and online education, sometimes known as distance learning that have become more important during the COVID-19 pandemic.
The determination on the areas is made by the Public Utilities Staff using U.S. Federal Communications Commission data, which breaks the eligible areas into census blocks.
Thirteen out of the co-op grant awardees are located in north Mississippi, with Dixie and Coast EPAs being the only co-ops south of U.S. 82 to receive funds. C Spire Fiber (Telepak Networks), the water associations of North Lauderdale and Sebastopol and Uplink Internet were the only non-EPA recipients of program funds. There are still $8.72 million in funds remaining that can be awarded.
Large swathes of the state were not able to participate, such as areas serviced by the state's investor-owned utilities — Mississippi Power and Entergy — since they were not eligible for the grants since the law only allows co-ops and existing broadband providers to participate. Also, the bill didn't provide for any wireless providers since the speed requirement, 100 x 100 megabits per second, prevented their participation.
Thirty entities, including 18 electric power associations, submitted applications to receive funds under the program.
This grant program was authorized after Gov. Tate Reeves signed into law Senate Bill 3046, which specifies that the maximum grant that can be awarded under the program is $6 million and dollar-for-dollar matching funds are required, which can be loans. Most of the money, $65 million, is earmarked for co-ops.
Funding for the grant program will come from the $1.25 billion the state received from the Coronavirus Aid, Relief, and Economic Security (CARES) Act passed in March by Congress.
Federal funds, such as the Universal Service Fund or Connect America Fund that are used for extending broadband service to rural areas, can't be used as matching funds for the grants.
Each applicant had to certify, with the PUS, that the areas (available in census blocks here) they intend to serve are either underserved or without any broadband access. For example, C Spire's application features census blocks in rural parts of Hinds, Jefferson and Madison counties.
The deadline for expenditure of grant funds is December 30.
The new program does have its critics. Retired Navy captain Todd Kiefer, who is the president of the North Lauderdale Water Association, said in a column before the bill was signed into law that the definition of broadband, 100 x 100 megabits per second, was guaranteed to make the expansion of broadband slower and even more expensive.
He also said that matching fund provision was illogical in a bill designed for emergency aid. Despite his misgivings, the North Lauderdale Water Association has applied to be part of the program.
According to data from the latest FCC wireless competition report from 2017, there is a digital divide in Mississippi. Ninety-five percent of urban residents in Mississippi have access to high-speed internet service (defined as 25 megabits per second or faster).
In rural areas, only half of residents have access to that level of internet service. In 12 of the state's 82 counties, 5 percent of the population or less has access to high-speed internet.
In 27 counties, only 25 percent or less of the population has high-speed internet service available.
To sign up for updates from BPF, subscribe here.