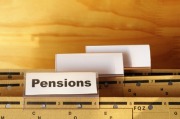 States In Danger As Pension Underfunding Of $4.7 Trillion Threatens Their Fiscal Health
"This spells trouble for the millions of baby boomers who are quickly approaching retirement age and expect to collect the pensions promised to them by government officials,"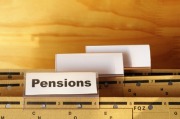 IBD Editorials | Posted 11/19/2014 | news.investors.com
State Finances: Voters in the midterm elections gave Republicans control of 31 governorships and 23 state legislatures, the most since 1929. A big reason for the GOP's sudden popularity: Many states face fiscal disaster.
A new report by State Budget Solutions, a nonpartisan think tank, shows how bad things have gotten for troubled states, many of which are still struggling from the after-effects of the 2008-09 financial meltdown.
State and local pension plans are currently underfunded by $4.7 trillion, up from $4.1 trillion just last year.
Worse, just 36% of what is owed is now funded — meaning taxpayers at the state level will be asked to either pony up the taxes to pay for it or cut benefits sharply. All told, State Budget Solutions notes, the liability across the U.S. is over $15,000 a person.
But not all states are equal: Three big, heavily unionized, mostly Democratic states account for 30%, or $1.4 trillion, of the pension underfunding — California, Illinois and New York. Because of chronic mismanagement and the power of public sector unions in these and other states, millions of citizens face a grave financial risk they might not even know about.
"This spells trouble for the millions of baby boomers who are quickly approaching retirement age and expect to collect the pensions promised to them by government officials," the report said.
A big problem is underfunded pensions aren't included in state budgets right now. So they're largely invisible. But $4.7 trillion is a lot of money, and as time goes on and the underfunding remains, states will be forced increasingly to raise taxes, cut services and/or add to their debt to make good on extravagant promises made by union-supported politicians to public employees.
The magnitude of the red ink has been carefully hidden by faulty and in some cases downright dishonest accounting. Many states routinely overestimate returns on pension investments, while underestimating the payouts. The State Budget Solutions report bluntly calls this a "betrayal" of both retirees and taxpayers.

Read More At Investor's Business Daily: http://news.investors.com/ibd-editorials/111914-727280-unfunded-pensions-for-public-unions-threaten-states-fiscal-health.htm#ixzz3KSmo1nWc