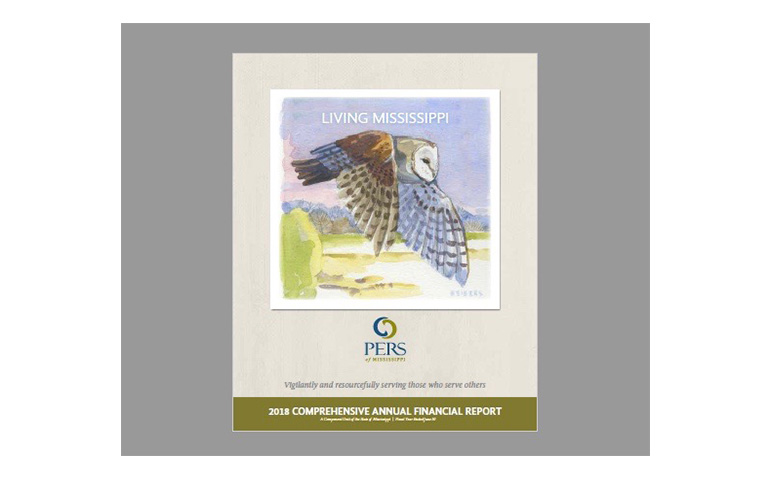 PERS of Mississippi 2018 Annual Financial Report
Mississippi's pension system for state, county and municipal employees is slowly gaining fiscal ground, but it's not fast enough to keep up with the coming demographic landslide of retirements.
The Public Employees' Retirement System of Mississippi released its annual comprehensive financial report before Christmas and a lot of the news was good.  Thanks to $2.4 billion in returns on the plan's investments, the plan's funding ratio, which is the share of future obligations covered by current assets, improved from 61.5 percent to 62.5 percent.
As recently as fiscal 2001, the plan was 87.5 percent funded.  While a pension fund's obligations aren't going to be called in at once, the fund ratio remains a great tool for divining the health of a pension fund.
While Mississippi's plan is in better shape than others such as Kentucky (36.59 percent in 2018) or New Jersey (35.79 percent in 2017), any economic downturn like the one in 2009 could further erode its financial position.
In 2009, the plan's finances started to slide, with its funding ratio bottoming out at 58 percent after the plan's investments took heavy losses.  The recovery for the plan's finances has been slow, but is not likely enough to ward off a demographic tsunami of an aging workforce that's heading for the exits and a shrinking pool of employees paying into the system.
Despite the big investment returns, the amount of contributions by taxpayers and employees, $1.6 billion, remained the same as last year.  The number of employees paying into the plan shrunk from 152,382 in 2017 to 150,687.
The amount the fund paid in benefits added up to $2.6 billion, an increase of 5.3 percent over 2017 while the number of retirees increased from 102,260 to 104,973.
Taxpayers will likely pay a heavier toll to keep PERS solvent as the pension fund's governing board has recommended that the employer (taxpayer) contribution be increased from 15.75 percent to 17.4 percent.  This could add up to $75 million or more to be appropriated by the Legislature annually.  City and county taxpayers will share a burden that could be $25 million or more for their share of pension contributions.
The Legislature won't touch this third rail of Mississippi politics in an election season.  But after next year's election, lawmakers need to realize that fixing the state's ailing fund is a priority.