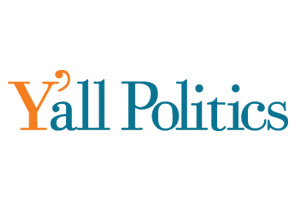 NY appeals court decision details suit alleging kickback scheme involving Jim Hood's outside counsel
by Alan Lange  | March 20, 2016 | www.yallpolitics.com
On February 29, an article in Forbes came out with an article detailing a US 2nd District Court opinion that involved Mississippi litigation outsourced by Jim Hood that involved a lawsuit involving an alleged kickback scheme.
The case involved PERS litigation prosecuted by NY law firm and Hood campaign contributor Bernstein Litowitz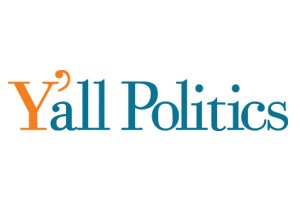 (BLB&G). First, it's important to note that Bernstein Litowitz's partners have donated over $100,000 in campaign contributions to Jim Hood since 2005. The firm was engaged on litigation on behalf of PERS in this particular instance in a case involving Satyam.
The dispute stems from one of BLB&G's lawyers, Bruce Bernstein, suing his law partners over being forced out of his law firm after blowing the whistle on what he believed to be unethical conduct of their firm engaging Vaterria Martin (sister in law of the late Precious Martin and wife of then Assistant Attorney General Deshun Martin). When contacted, both the Attorney General's office and Ms. Martin refused any comment in the matter.
Since I can't really do a better job than the opinion of laying out the facts of the underlying case, here are the facts according to the 2nd circuit decision.
In September 2010, BLB&G partner Steven Singer informed Bernstein that a solo practitioner based in Jackson, Mississippi, Vaterria Martin, would act as "local counsel" and "occasionally check on the status of the case for MPERS, even though BLB&G was already providing this information directly" to the AG's Office. In December 2010, the lead plaintiffs in the Satyam class action reached an agreement in principle to settle with Satyam for $125 million. On February 16, 2011, Satyam and the lead plaintiffs executed a stipulation setting forth the terms of the agreement.

On March 1, 2011—after the agreement in principle with Satyam had been reached and the stipulation had been executed another BLB&G partner, Max Berger, "assigned two unnecessary legal research projects" to Martin. Bernstein protested the assignment, but his concerns were dismissed, with Singer saying, "Do you ever want us to work with Mississippi again?" Martin ultimately produced an eighteen‐page memorandum on April 26, 2011, several weeks after the case was settled in principle. Singer and Berger agreed with Bernstein that the memorandum "addressed the wrong pleading," "contained no meaningful analysis," and was "ridiculous." Martin reported a total of 207 hours' work on the case, primarily spent producing the useless memorandum.

After the settlement became final, Bernstein learned from BLB&G's comptroller that the firm had paid Martin $112,500 from the proceeds of the Satyam class settlement. BLB&G did not disclose the payment to the court in its August 1, 2011 fee petition.
According to the decision, Bernstein smelled a rat and found out that Vaterria Martin was a 5th year lawyer that, just coincidentally, was married to an attorney in the AG's office. He went so far as to report it to the US Attorney's office. Bernstein was told by his partners there was "local pressure on the Mississippi AG" to use "local firms," told him "you need to drop this," and made a veiled threat to "blackball" Bernstein if he became "a whistleblower."
To continue: http://yallpolitics.com/index.php/yp/post/43486/