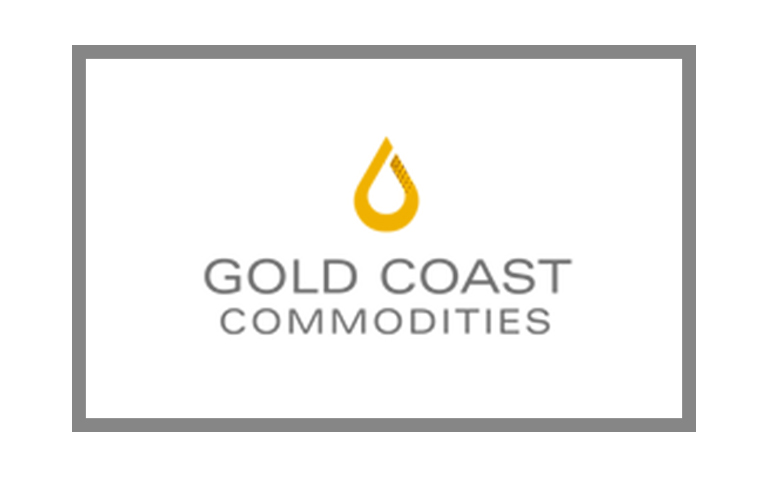 Gold Coast Commodities Sued by City of Brandon Over Corrosive Discharge
A Brandon-based manufacturer is being sued by the city of Brandon for damage to its sewer system caused by its corrosive discharge, which has also been dumped into Jackson's sewer system.
In a lawsuit filed by the city of Brandon, Gold Coast Commodities is accused of dumping highly corrosive wastewater into the city's sewer system, damaging pipes downstream.
The Mississippi Department of Environmental Quality has already ordered the company to stop disposing of its wastewater into Jackson's sewer system.
Gold Coast, which was founded in 1983, transforms used cooking oil and soapstock into animal feed and biodiesel using sulfuric acid and claims on its website to be environmentally friendly and committed to being a responsible global citizen.
Waste from the facility is mixed with caustic material (usually sodium hydroxide) and must be kept hot lest it solidify, requiring special care in disposal.  The company moves the 6,000 gallons of wastewater per week to disposal tanks awaiting disposal.
According to the lawsuit, an investigation by the city of Brandon showed that Gold Coast was dumping "significant amounts" of hot, corrosive, low-pH wastewater into Brandon's sewer system, which corroded pipes downstream of the company's discharge point.
High levels of arsenic, barium, cadmium, chromium, lead, mercury, sodium and sulfates were found at where Gold Coast discharged into the city's sewer system and downstream.  The lawsuit also says that low pH levels (highly acidic) and solidified oil and grease have infiltrated Brandon's sewer system downstream of Gold Coast's discharge point, necessitating additional repairs.
The wastewater, according to the complaint, corroded the downstream sewer pipes so much that they collapsed, causing untreated wastewater to flow out of the city's sewer system.  This required the city to spend significant amounts of money to repair and replace these failures.
The city, represented by Keith Turner of Watkins & Eager and former Mississippi state representative and attorney general candidate Mark Baker, is seeking injunctive relief, punitive damages and attorney fees.
The federal government has already intervened, requesting a partial limit on discovery to keep Gold Coast from "hijacking the civil discovery that is otherwise available in this case to pursue unrelated matters that are under active federal criminal investigation."  The federal government seeks a limit to discovery to the time period of Gold Coast's discharges into the Brandon sewer system to prevent interference with a federal investigation.
The contracts Gold Coast had with disposal firms regarding its wastewater, according to the federal motion to intervene, are of considerable interest to federal and state regulators and to federal criminal investigators.
The lack of involvement by the city of Jackson, which has also had waste dumped into its sewer system, is perplexing.
In 2017, the MDEQ issued an order demanding that Walker Environmental Services stop dumping the same corrosive wastewater into Jackson's sewer system without proper authorization.
The order says that the corrosive wastewater produced by Gold Coast and dumped into the Jackson sewer system by Walker can cause interference at the Savanna Street plant, which has been under a federal consent decree since 2012.
According to the lawsuit, Gold Coast had a contract with the city of Pelahatchie to dispose of the waste at that city's sewage treatment plant at least once or twice per week.
The investigation into Gold Coast started on October 6, 2016, when Brandon officials told the DEQ that corrosive discharge was being put into the city's sewer system.
According to the complaint, in the first 10 months of 2016, Gold Coast only transported wastewater to Pelahatchie twice, which the city of Brandon says shows that the company continued to discharge illegally its wastewater into the sewer system.
In November 2016, Brandon city employees placed a monitor at Gold Coast's discharge point.
After DEQ inspectors visited the Gold Coast facility, truckloads of Gold Coast wastewater started show up regularly in Pelahatchie.  On October 10, 2016, investigators observed the disposal efforts and found the wastewater was dark brown, smelled of used oil and was steaming and foaming as it was poured from the truck.
On a follow up visit by investigators to Gold Coast, defendant Thomas Douglas claimed the wastewater was sent to Pelahatchie only infrequently because it was used to mix into Gold Coast's product to adjust fat content based on customer requests.
Gold Coast officials admitted that they hadn't been recording the pH level, amount, date and time of wastewater disposal in contravention of its contract with Pelahatchie.
On September 2, the MDEQ issued a water contact advisory for Dry Creek in Rankin County near Pelahatchie.  The advisory says that 400,000 gallons of wastewater from Gold Coast's lagoon located off Lake Road in Pelahatchie were accidentally released into Dry Creek and recommended that people avoid swimming, wading and fishing in the affected water.
To sign up for updates from BPF, subscribe here.