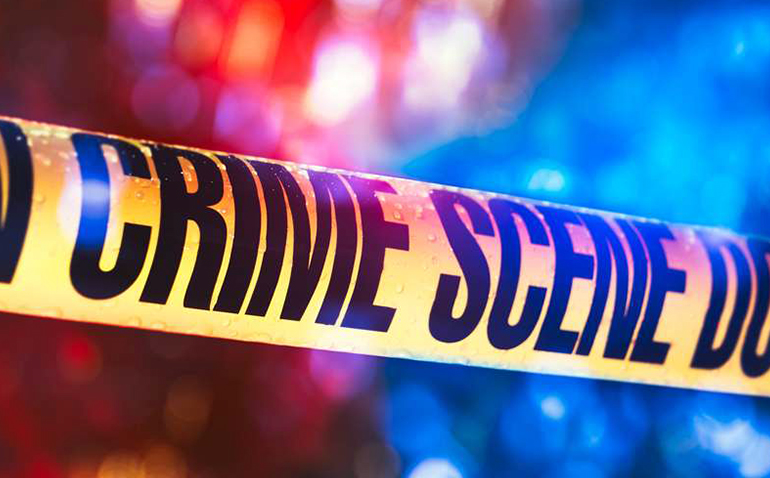 Jackson a Microcosm of a National Trend of Increasing Crime in Cities
The explosion in the number of murders in Jackson is only one of the major problems facing the city, but it represents a high-profile reason for people to avoid living and working in the Capitol City.
As of November 12, with a month and a half left to go, there have been 116 homicides in the Capitol City, smashing the record of 92 in 1995. In September, the city tied last year's number of homicides, 83, with 115 days left in the year.
That adds up to 70.5 murders per 100,000 population, an astronomical rate that indicates a serious issue.
Jackson isn't the only large city dealing with an increase in murders. Cities both mid-sized and large are facing major increases in the number of slayings. Some blame the COVID-19 pandemic and associated lockdowns for the increase. Others blame anger related to the incident in Minneapolis this summer, when George Floyd died in police custody.
More likely, police officers frightened of losing their jobs (best case scenario) or facing criminal charges over a potential racial incident are likely pulling back when it comes to arrests of minority suspects.
Whatever the reason, many of America's cities have become killing fields at a rate not seen since the mid-1990s.
There have been 425 homicides so far this year in Philadelphia, the most since 1995, when there were 432. The record in the inaptly named City of Brotherly Love is 500.
Despite the record-breaking year, Philadelphia (population 1.584 million) has a murder rate of 26.83 per 100,000 population.
Milwaukee broke its record set in 1991 with its 166th homicide on November 5 and its murders so far this year represent a rate of 28.3 per 100,000 population. The Beer City (home of Miller Brewing) has a population of 585,589.
There have been 290 homicides in Baltimore so far this year and if the grisly 300-murder milestone is reached, the city will have had six years of 300-plus murders.
That adds up to a rate of 48.86 murders per 100,000 residents for the Charm City.
New York City has had 399 murders so far this year, up 38.1 percent over the same time period last year. In all of 2019, there were 319 murders in the Big Apple, a great improvement from 1990 when there were 2,262 murders in the city.
In fiscal 2020, the Big Apple's number of murders increased by 27 percent, along with burglary (20 percent increase) and car theft (30 percent hike).
Amid the protests and riots associated with the George Floyd incident, a new call began of "defunding the police" by progressive activists. Cutting police budgets in a time of increased unrest is foolhardy. Mayor Chokwe Antar Lumumba has proposed a cut of $4.7 million in the Jackson Police Department from $37.5 million to $33.65 million. This represents an 11 percent reduction and will result in fewer officers on the street.
Baltimore, despite its sky-high murder rate, cut its police budget by $22 million.
Milwaukee's Mayor Tom Barrett wants to cut 120 officers from the city's force, which represents 6.7 percent of the city's force of 1,800 officers. He claims in the story that rising pension and healthcare costs are the reason for the cuts.
New York City, famously, cut its police department budget by $1 billion (the city of Jackson's proposed budget for the 2021 fiscal year is more than $375 million).
City dwellers love living there because of the restaurants, shopping and entertainment options that only a large city can provide. Rising crime rates and overly zealous COVID-19 lockdowns will compel those that can afford to move to the suburbs to leave the city behind. When all that is left in cities are those too poor to move elsewhere, resulting in a hollowed-out tax base unable to pay for essential services.
Jackson is a microcosm of a national trend of increasing crime in cities. Whatever the cause, cutting the means of reducing or preventing this crime through reductions in law enforcement budgets and manpower is not the solution to this crisis.
To sign up for updates from BPF, subscribe here.