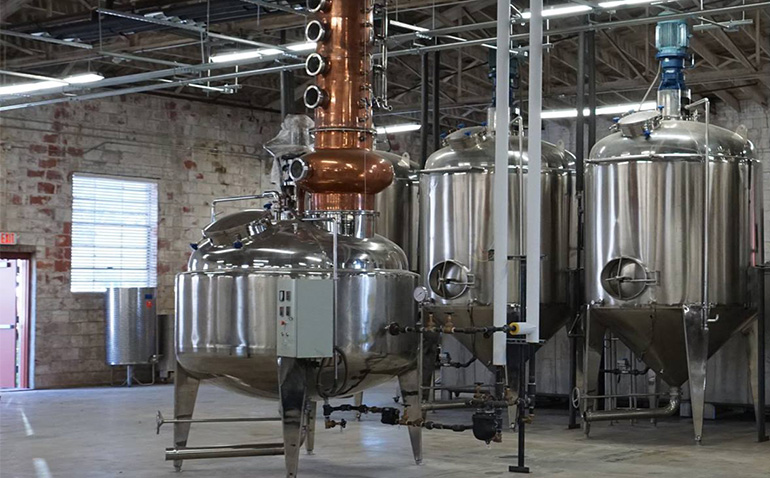 Year of the Mississippi Craft Distillers
Of all the bills passed by the Mississippi Legislature and signed into law by Gov. Phil Bryant,  one in particular could be a huge boost for a growing sector of the economy.
In recent years, the Legislature has helped the craft brewing industry, authorizing the sale of high gravity beers (those with higher alcohol content) and allowing sales of beer to those who visit breweries.
This year, it was the turn of the craft distillers. House Bill 995 will authorize them to sell up to 2.25 liters of their products — which adds up to three 750 milliliter bottles — to visitors in a 24-hour period. Like the craft brewing industry before its law was passed, Mississippi distillers were limited to giving away only a small sample amount to visitors.
Distillery visitors wanting to purchase their wares would have to be directed to a liquor store.
There are four distilleries in Mississippi — Cathead Vodka in Jackson, Crittenden Distillery in Kiln, Charboneau Distillery in Natchez and Rich Grain Distilling in Canton — that are producing spirits.
The Magnolia State trails every southern state in the number of craft distilleries, as Alabama has 15, Louisiana has 16, Tennessee has 40 and Arkansas has five.
According to data from the American Craft Spirits Association, an industry group, the popularity of craft spirits is growing annually. The number of distilleries has increased 20.8 percent since 2016.
Sales are also up, growing an average of 18.5 percent per year. The market share of craft spirits has improved from 1 percent in volume and 1.2 percent in value of all spirit sales in 2011 to 2.6 percent in volume and 3.8 percent in 2016.
The big trend is that many consumers seeking local alternatives to mass market products. The Legislature's ability to pass legislation to help small business owners seeking to make their living in distilling and brewing should be saluted. Instead of selective tax breaks and incentives, the rising tide to lift all boats approach to alcohol regulation should yield benefits for Mississippi's economy down the road.