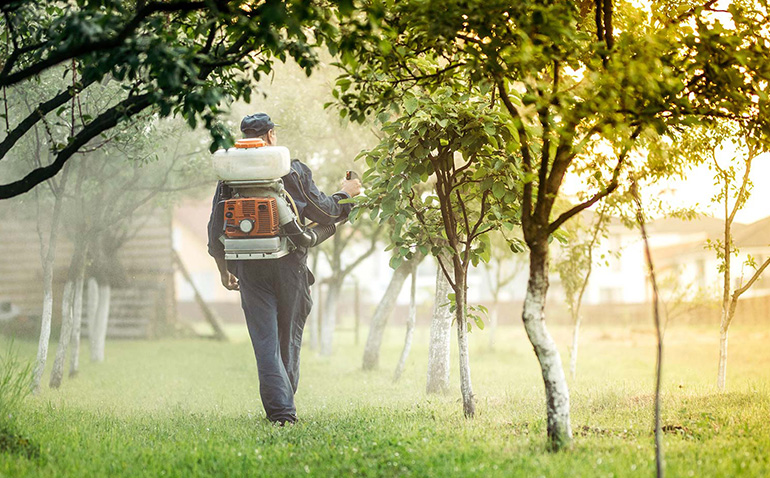 State Regulations Pose Formidable Barriers to Entry in the Pest Control Industry
Mississippi has a semi-tropical climate that provides a long growing season that's friendly to both humans and the pests that bug them.  It should be fertile ground for people in the business of pest control, but the state's regulations pose formidable barriers to entry such as an excessive education requirement for pest control applicators.
Pest control applicators are technicians who use chemicals, toxic gases or traps to kill or remove pests and vermin.  And this industry is growing.  According to the industry group National Pest Management Association, the industry had more than $8.9 billion in revenue in 2018 and employs 135,510 technicians nationwide practicing for 19,586 companies.
Too often in Mississippi, existing firms in many industries use the regulatory state as a defense mechanism.  Not to protect the health and safety of consumers (even though they claim that's their primary motivation), but to protect themselves from competition.  The pest control application industry is no exception.
How do they do this?  The industries either supervise or contribute to the process of writing regulations that erect large barriers to entry, such as onerous educational and job experience requirements along with expensive license fees.  They use this to erect a moat to protect their industries from a potential disrupter, thus squelching innovation and keeping prices for consumers high while limiting choices.
According to a study by the libertarian law firm the Institute for Justice, Mississippi is ranked 25th out the 50 states (and the District of Columbia) for the level of burden imposed upon pest control applicators.  That'd be fine if the state's economy was one of the strongest nationally.  Unfortunately, that isn't the case.
According to the U.S. Bureau of Economic Analysis, the state ranks last nationally in gross domestic product per capita ($31,881 in 2018), a figure that has changed little since 2011 ($31,658).  The way you grow the economy and increase those numbers is to make it easier for those in the state to start a business.
The good news is that Mississippi doesn't charge a licensing fee for pest control applicators, the only state that doesn't.  The state also doesn't have any requirements for on-job experience, which 23 possess.
The bad news is that the state requires 15 hours of classes that include three semester hours of entomology (the study of insects) and seven hours of advanced entomology or advanced zoology plus two additional courses (five semester hours) that could include ecology, microbiology, organic chemistry, plant pathology and other advanced level classes.  Mississippi is one of 16 states with an educational requirement.
Potential pest control applicators must also pass two exams to receive their license in Mississippi, while nine states require three exams or more.
While 15 hours of classwork doesn't sound too expensive, those costs per credit hour add up quickly at one of our taxpayer-funded state universities.
This course of study at the University of Mississippi would cost a potential pest control applicator $5,448 in tuition and fees.
Taking those 15 hours of courses at Mississippi State University would cost a potential pest control applicator $5,402 in tuition and fees.
Meeting the educational requirement for pest control applicators by matriculating at the University of Southern Mississippi would cost a student $4,393 in tuition and fees. These costs don't include books, supplies or room and board.
Also, the two exams are only provided on the second Tuesday of January, April, July and October.  A potential pest control applicator is required to seek approval from the Mississippi Department of Agriculture's Bureau of Plant Industry with his license application before taking the exam.
Other states surrounding Mississippi vary widely in their requirements.  These include:
To allow entrepreneurs to get a chance to become economic disrupters, Mississippi should scrap its extensive education requirements for pest control applicators.  This would provide the state with a competitive advantage against its neighbors.  These expensive educational requirements present a large barrier to entry and scrapping them wouldn't compromise public safety.
Allowing more people to enter this field would ultimately enhance public safety.  Mosquito-borne illnesses such as West Nile and Zika are a problem in Mississippi.  According to the state Department of Health, 12 mosquitoes have tested positive for West Nile and there have been three mosquito-borne illnesses detected in humans.  Seventeen Mississippians have died from mosquito-borne illnesses since 2013.
If other state regulatory agencies are fine with lower educational and job experience requirements than Mississippi, it makes no sense to enact more restrictions except to protect existing businesses from competition.
Doing so will allow more choices, decrease prices for consumers and provide more economic opportunities for entrepreneurs willing to take the plunge into a multi-billion business.
To sign up for updates from BPF, subscribe here.