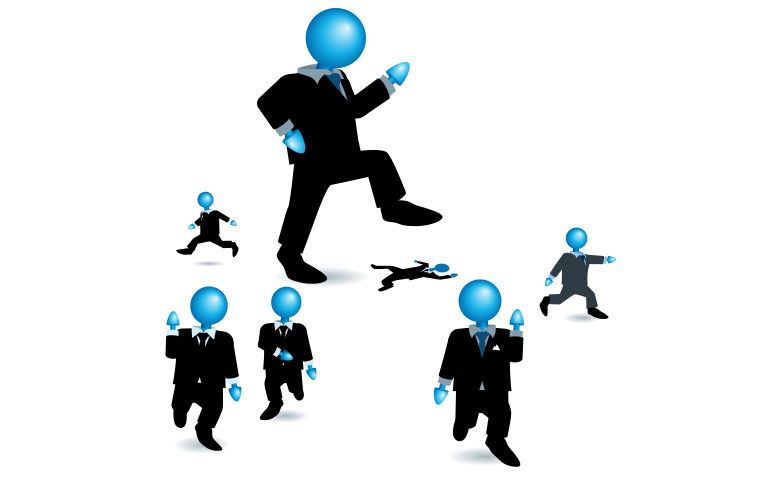 Mississippi's Regulatory State of Affairs
Mississippi's regulators are established to protect consumers, but too often they evolve to protecting incumbent businesses to the detriment of innovation and new competitive offerings.
A good example of this anti-competitive cartel mentality is the case of Mississippi-based startup Viazline LLC. Two entrepreneurs, Scott Dow and Brent Melton, came up with a way to combine publicly-available property descriptions and satellite images.
Using a computer program, Vizaline puts the property descriptions on the image to give customers an ability to see discrepancies with the property. This is an important tool for small, community banks when these small properties are used as collateral for loans.
The customer can use the diagram, called a Viza-platt, to decide whether to contact a surveyor or an attorney to fix any discrepancies and ensure accuracy.
On the company website, Vizaline acknowledges that their services are not a substitute for a survey and they don't send employees to properties to emplace markers as trained and certified surveyors do.
That didn't matter to the Mississippi Board of Licensure for Professional Engineers and Surveyors. The board asked Vizaline to put the disclaimer on their website in 2015, but then in 2017 filed a lawsuit accusing the company of engaging in the "unlicensed practice of surveying" and seeking the return of all fees paid to the company.
This could be a death blow to Vizaline, which now employs six workers and is providing service to five southern states. The company, with the help of the National Law Firm for Liberty — the Institute for Justice (IJ), filed a counter claim lawsuit on First Amendment grounds, arguing that the company is engaged in professional speech to willing customers in the selling of its products.
In December, Vizaline's counter lawsuit was dismissed in federal district court despite several U.S. Supreme Court decisions that affirm that professional speech, even when made for profit, is protected speech under the First Amendment. The company has appealed the decision.
Several constitutional law centers, including the Mississippi Justice Institute (MJI), have filed an amicus (friend of the court) brief to the U.S. Fifth Circuit of Appeals that urges them to overturn the decision since it runs countercurrent to several Supreme Court decisions.
Lawsuits like the one filed by the Board of Licensure seem designed to protect the industry from new technology driven applications and nimble competitors.
In addition to creating a non-competitive atmosphere, lawsuits like the one filed against Vizaline have a chilling effect on entrepreneurs.
Mississippi's Board of Licensure for Professional Engineers and Surveyors is composed of nine members – six licensed professional engineers and three professional surveyors who are not licensed professional engineers.
Board members are appointed by the governor with each appointment made from a list of nominees furnished by the Mississippi Engineering Society (MES) and by the Mississippi Association of Professional Surveyors (MAPS).
Aspiring entrepreneurs will think twice about starting a new venture if their hard work and startup capital can be squashed at the whim of regulatory bodies staffed by real or potential competitors.
If Mississippi is to grow its economy, the anti-competitive nature of its regulatory state has to be rolled back or in some cases eliminated all together. Doing so is a great way to enable and encourage the creative among us to create and pursue opportunities that will expand Mississippi's economy in beneficial and often unexpected ways.