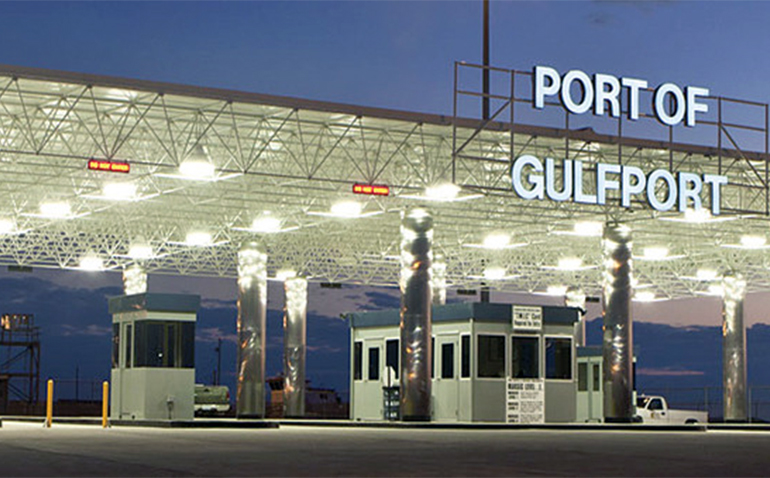 TopShip: A Top-Down Economic Development Deal Is Dead
It can't be said enough, but policymakers in Jackson shouldn't be venture capitalists.
Another sad example of the misguided policy of providing companies with a raft of incentives that include bond money and specifically targeted tax breaks was TopShip, a division of Louisiana-based Edison Chouest Offshore (ECO).
The state was to provide TopShip with $36 million from bond money borrowed on the taxpayers' credit card, tax incentives and U.S. Department of Housing and Urban Development block grant funds allocated to the Port of Gulfport. The plan was to refurbish a defunct Huntington Ingalls facility on the Industrial Canal in Gulfport that built composite deckhouses and convert it to build boats to supply offshore drilling rigs.
ECO already owned a shipyard, Gulf Ship, just 1.8 miles from the TopShip location. Gulf Ship received money from Harrison County after Hurricane Katrina.
The shipyard was supposed to employ 1,000 workers with ECO investing $68 million. It'd help the Port of Gulfport meet its job creation requirement (1,300 jobs, many of which were supposed to go to low-income people) for its $567 million in HUD grant money originally intended to build low income housing after Hurricane Katrina in 2005.
A special session in the Mississippi Legislature in 2016 lasted only five hours as the Legislature took little, if any time to debate the $274 million incentive package. The biggest part of the then-secret deal was Continental Tire, which is building a tire plant in western Hinds County and code named "Project Potter," and TopShip, which was known as "Project Crawfish."
A few days later in Gulfport, Gov. Phil Bryant and other state leaders announced the TopShip plan. That same day, ECO's Gulf Ship yard laid off workers.
ECO blamed the downturn in the offshore oil industry — which was in decline after the 2010 BP oil spill and the shale oil boom — for the layoffs. The market would not have allowed valuable capital to be wasted on a shipyard that built supply boats for an industry that didn't need them.
Also, ECO has played a similar shell game in Louisiana. It received $42 million from Pelican State taxpayers to build a new shipyard in Houma after closing a shipyard in the same area and transferring jobs from the old one to the new one.
In December, ECO couldn't meet its investment or job creation goals and asked the Mississippi Development Authority (MDA) to amend its agreement.
Thankfully, the MDA said no to any amendments with the memorandum of understanding that involved cutting the investment and the number of jobs created. The agency smartly walked away from the broken agreement without providing ECO with any taxpayer funds.
Taxpayers shouldn't have been in this position, as policymakers need to leave economic development to the market. Instead, they need to focus on reforming the state's antiquated and complex tax code to eliminate the need for specifically-targeted tax breaks that benefit only a connected few and giveaways that often go bust.