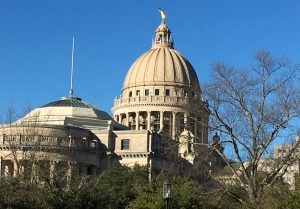 Movie subsidy bill dies, brewer sales bill lives in Mississippi Legislature
By Steve Wilson  /   March 1, 2017
Filmmakers coming to Mississippi will no longer receive a handout from taxpayers and Magnolia State brewers moved closer to being able to sell their beer on site.
On Tuesday, the Mississippi Legislature had another key deadline, this one for bills from the other chamber to make it out of committee.
Here are some of the bills that are still alive, having passed out of committee, and others that are dead:
Alive
House Bill 645, the "Back the Badge" Act, originally would have trebled the penalties under the state's crimes-against-persons statutes for a violent crime against a law enforcement officer, a first responder such as a firefighter, or a paramedic. The Senate Judiciary A Committee amended the bill to put it under the state's hate crimes laws like the Senate's original version — which died in the House — and the differences will likely have to be resolved in conference.
RELATED: 'Blue Lives Matter' laws have serious differences
H.B. 967 would mandate licensure requirements for daily fantasy sports gaming operators. A companion Senate bill died in committee Tuesday.
H.B. 1322 would allow Mississippi brewers to sell their beer on premises.
Related: Mississippi brewers move closer to being able to sell on premises
Related: Mississippi could ban lobbying by state agencies
S.B. 2273 would mandate the teaching of cursive in the state's public elementary schools.
Dead
RELATED: Governor proposes scrapping Mississippi's film production subsidy
The next deadline is March 8, the final day for floor action on bills originating from the other chamber.