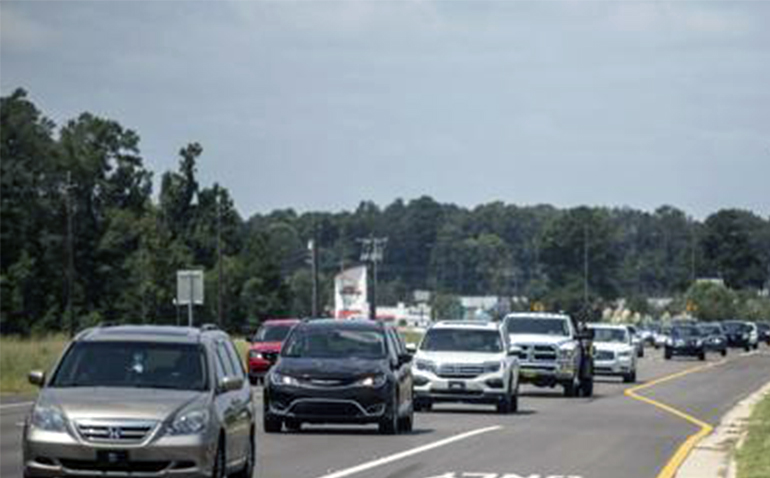 Mississippi's Infrastructure Needs and the Gasoline Tax — Gubernatorial Candidates Weigh In
Mississippi's infrastructure issues have led to some gubernatorial candidates to call for an increase in the state's gasoline tax.
There has been the insinuation that if the state increases its gasoline tax, out of state visitors will feel the biggest bite at the pump.
That might be true if the Magnolia State had tourism numbers similar to Florida, which welcomed 126.1 million out of state visitors in 2018. In comparison, Mississippi welcomed about 19.2 million out of state visitors in 2018 or about 84.8 percent fewer tourists.
According to an analysis by the Mississippi Center for Public Policy, that isn't likely to be the case. From 2012 to 2018, out of state visitors contributed about 10 percent of the state's gasoline tax revenues, which averaged more than $419 million during the same six-year period.
This means any gasoline tax increase will be borne primarily by Mississippi citizens and not tourists.
Gasoline taxes are the ultimate user fee-related tax, as they're levied proportionally to the use of the roads. To put it even more simply, use more gasoline and pay more tax.
Right now, the state levies 18.7 cents per gallon on gasoline and these dollars (more than $423 million in 2018) help maintain the state-controlled mileage (interstates, U.S. and state highways) and construct new ones.
Last summer, the Legislature passed and Gov. Phil Bryant signed into law a bill that redirects 35 percent of the state's 7 percent use tax (sales tax on out of state purchases) to cities and counties for infrastructure projects. The state will also have to borrow $300 million ($250 million for state highway projects and $50 million for local ones) to help with the state's infrastructure needs.
Ultimately, policymakers need to figure how to address the state's most pressing infrastructure needs without spending precious taxpayer dollars on highways and bridges to nowhere.
Eventually, the gasoline tax will have to be modified or replaced as the average fuel economy of U.S. cars and trucks increases and revenues from the tax continue to decrease to the point where highways and interstates can't be properly maintained or congestion-relieving new construction be contemplated.
This could take the form of a miles-traveled tax, which has some privacy concerns with data on the whereabouts of travelers that need to be addressed. Temporary tolls could also help add revenues to cover new construction and repair jobs as well.
No matter what means of taxation is used, it won't be out of state visitors picking up the majority of the tab.
To sign up for updates from BPF, subscribe here.