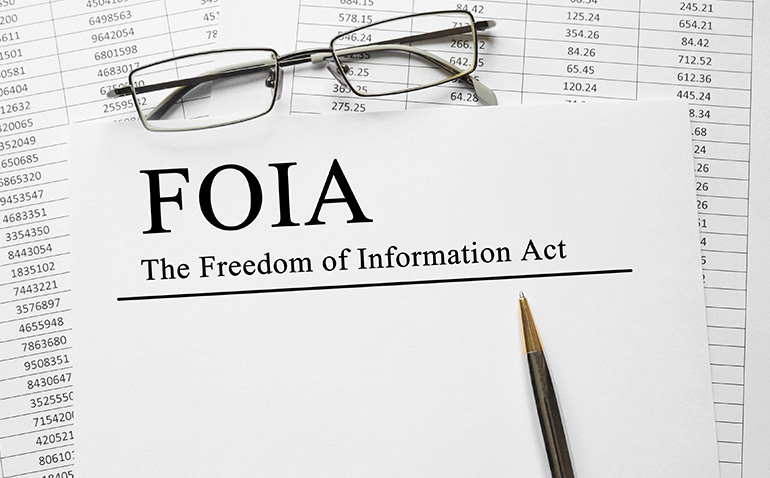 Government Transparency? Be Prepared To Fight for FOIA Records
Transparency is the hallmark of a government that is for the people and by the people.
The best way for citizens (not just media) to take a look beneath the hood to see the inner workings of government is the Freedom of Information Act request under the Mississippi Public Records Act.
To do so, a citizen needs to be specific in what documents they seek. There is a difference between an information request and one for a specific document, such as travel records, emails, text messages and any other records.
The government office has up to 14 working days to respond to the request, letting the requestor know how much it will cost and whether the records are available for inspection.
Sometimes, these agencies will throw up roadblocks, such as refusal to provide requested records or excessive fees. In that case, the first chance at redress is the Mississippi Ethics Commission, which takes complaints on both public records and the state's Open Meeting Act.
Two examples stand out in these cases:
The Mississippi Center for Public Policy recently filed a complaint against the Hinds County Sheriff's Office over a $450 charge for 18 incident reports related to cases on the state's civil asset forfeiture database. The office, to its credit, lowered the fees from $25 per incident report to the commission-recommended 15 cents per page, yielding a more palatable charge of $8.10.
The Natchez Democrat filed a complaint after the city of Natchez refused to provide records in a timely fashion or a timely denial and failed to provide a copy of meeting minutes. The Ethics Commission issued a preliminary report that said city officials violated the Public Records Act and should be reprimanded.
Barring a positive decision from the Ethics Commission, one needs to procure the services of an attorney and take the agency to court, which is an expensive option for most citizens.
The best way to hold public officials accountable to the people they serve is maximum transparency and that's the purpose of the state's Public Records Act. Citizens should be prepared to fight for the records they require.
Keeping a check on government requires vigilance.
To sign up for updates from BPF, subscribe here.