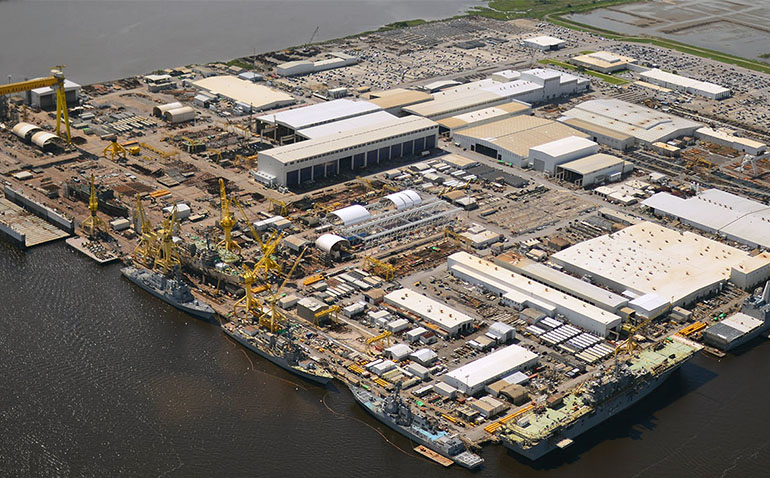 Bond Bill for Huntington Ingalls Shipyard
Mississippi taxpayers already owe more than $5.8 billion in bond debt alone and the Mississippi House wants to add to that debt in a big way.
The House passed a $173 million bond bill last Tuesday, on top of $45 million for a bond that would be a handout to Huntington Ingalls Shipyard in Pascagoula. Add to that several bond bills that would add $40 million to the taxpayers' credit card and you're starting to talk about some real money.
The final tab for all of that largesse adds ups to $258 million. That's not counting the $300 million the Legislature will borrow to fund infrastructure needs.
In 2000, the state's bond debt was $2,268,773,000. As of September 2018, that number was up to $5,841,403,000, an increase of more than 157 percent.
Huntington Ingalls Industries received $45 million from taxpayers in 2017, $45 million in 2016, $20 million in 2015, $56 million in 2008, $56 million in 2005 and $40 million in 2004.
That adds up to $307 million in handouts to a company with a $23 billion construction contract backlog in U.S. Navy and Coast Guard shipbuilding contracts.
This upcoming fiscal year that starts July 1, the Legislature will likely appropriate more than $385 million to service the state's debt, the same amount that was spent last year. In 2000, the Legislature appropriated more than $158 million.
There's nothing wrong with some of this borrowing, especially when it's used for infrastructure or vitally-needed capital improvements at the state's universities and community colleges. When bond debt is used for projects that will outlast the retirement of the debt, it's a good idea.
The problem is the Legislature needs to do a better job of ensuring that they only add to the state's debt for projects that are suitable for bonds.
Using these funds for various pet projects or corporate welfare to enhance a particular legislator's re-election prospects isn't a good use of this funding device.
The Legislature needs to re-evaluate its practice of passing a "Christmas Tree" bond bill nearly every year.
While these bills deliver goodies for some, it'll be taxpayers who receive an ever-larger lump of coal in their stocking every year.