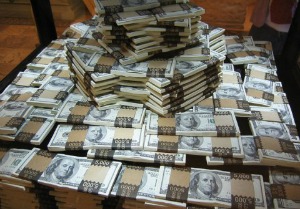 A Bigger Pie View – Civil Asset Forfeiture
The state of Mississippi has emerged as a national leader in civil asset forfeiture, according to an editorial in the Wall Street Journal. Gov. Phil Bryant signed the legislation that provides some much-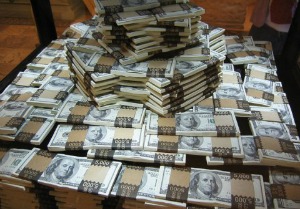 needed transparency.
Law enforcement agencies have bolstered their budgets with civil asset forfeiture, which doesn't require a property owner to be charged with a crime for property to be seized. They also weren't required to keep records of the forfeitures. One Mississippi city, Richland, even built a $4.1 million police station with money seized in alleged drug busts.
The first attempt at reform in a bill proposed by the conservative Mississippi Center for Public Policy last year was watered down to a study committee. Mike Hurst, the director of the Mississippi Justice Institute, participated in the committee which authored the legislation signed earlier this month by Bryant. It was a rare moment of bipartisan consensus, as both the Mississippi chapter of the Americans for Civil Liberty and the Mississippi Center for Public Policy gave the bill strong support.
The new law will go into effect on July 1. It mandates that law enforcement agencies keep records on forfeitures and submit them to Mississippi Bureau of Narcotics (MBN), which will build a website to keep track of forfeitures. The law also creates a new forfeiture warrant system which provides an extra pair of eyes in the form of a judge. If the judge rules that the seizure is unwarranted, the law enforcement agency must return the property. Law enforcement agencies will also not be able to use outside counsel to work on civil asset forfeiture cases and will instead have to use either the local district attorney or the MBN.
According to the Institute for Justice, Mississippi is now the 18th state to pass civil asset forfeiture reform. Transparency is just the first step to providing protection for both citizens and law enforcement.