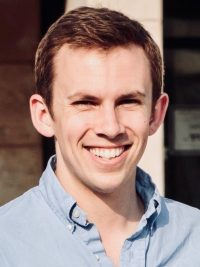 Attorney General's Financial Literacy Program
By:  Shad White, Director of Mississippi Justice Institute
Mississippi's Attorney General is suing companies and reaching settlements that funnel money to his favorite pet projects – such as the Financial Literacy Program. The Clarion Ledger ran an opinion piece outlining how those settlements violated the state constitution and were bad policy. Read here for a more detailed explanation of the law around these settlements from the opinion piece.
The most recent settlements that do this are agreements with credit rating bureaus and banks accused of defrauding Mississippi consumers. Settlements were reached with at least four bureaus or banks to the tune of over $12 million, per documents obtained through a public records request.
To the credit of the Mississippi Attorney General's office, the State Treasurer's office, and the Mississippi Department of Revenue, those offices willingly provided these documents in accordance with state law.
Now, attention will turn to where that money sits and who may use it. Where the money resides is anyone's guess, though the Attorney General clearly believes the money is his to allocate and has not turned it over to the Legislature's General Fund. It's possible, then, the AG has deposited the money in what is called his "special fund." This is where money is sent when the AG wins penalties in court in consumer protection suits, per Mississippi Code 74-25-19. The most recent Department of Revenue report on this special fund suggested the fund had just shy of $5 million in it.
In this case, the AG obtained the money from a settlement, not penalties levied by a court, so the money should properly be sent to the state's General Fund.
Another question that should be answered is who has the right to use the money or spend the interest that money yields if it is sitting in the special fund. During these tight times for Mississippi's budget, the state's taxpayers deserve every penny of their money to be appropriated, for their benefit, by the people they elected to make the spending decisions—the Legislature.