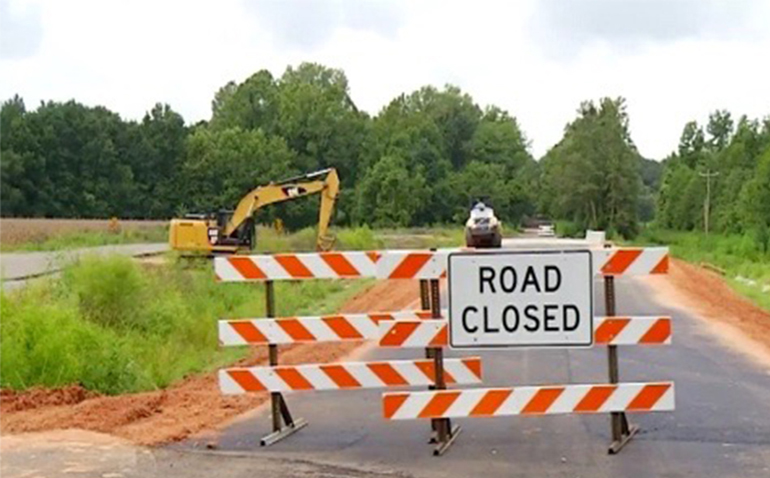 A BPF View on County Infrastructure
The recent debate over infrastructure, sparked by federal orders to close unsafe county bridges, has missed several points.
One of those is the 106 bridges listed in Gov. Phil Bryant's proclamation are county-owned, which means any tax increase that increases the Mississippi Department of Transportation's budget will not help them.
County boards of supervisors are responsible for the roads and bridges in their areas, with the help of the Office of State Aid Road Construction.
It's not like the state isn't already spending money to help counties with their road and bridge problems. The State Aid Road program will have a budget of $175 million for fiscal 2019, which starts July 1. The governor also signed a bond bill into law that will give $50 million to help repair and replace bridges.
Counties with gaming also receive revenue from gaming taxes for infrastructure improvements, which adds up to $3 million per month.
Most of Mississippi's 82 counties are spending between 28 percent and 33 percent of their annual budgets on public works, but a big exception is Hinds County. An analysis of their budgets going back to 2014 finds that the county has spent an average of only 5.6 percent of its budget on public works.
Hinds County spends about $110 million per year, which is on par with other larger counties statewide such as DeSoto, Harrison and Jackson.
It's little surprise that 23 bridges in Hinds County were listed on the closure list. Hinds actually spent less on public works annually than many counties with far smaller populations and tax bases, such as Jasper County.
At the state level, a bill that would've diverted half of the state's $315 million in use tax revenues to cities and counties to fund infrastructure passed the House unanimously, but died in the Senate. Right now, all of the use tax revenues are deposited into the general fund.
House Speaker Philip Gunn has proposed a tax swap that would eliminate the 4 percent income tax bracket in exchange for an increase in the gasoline tax. The problem with this proposal is indexing, which would hike the gasoline tax every time the rate of inflation increases. Also, none of this gas tax revenue would go to cities and counties.
There's no reason why the Legislature shouldn't divert more of the use tax revenue to cities and counties, since online commerce is becoming a bigger part of the retail marketplace.
A tax swap without indexing for inflation would keep Mississippi citizens from getting a double whammy of paying more for goods and services and shouldering a higher tax burden in times of higher inflation. Since gasoline taxes are a use tax levied on those utilizing a resource, they are far less regressive than income taxes.
Ultimately, the responsibility for fixing locally-owned bridges falls on the counties themselves and those that are able, yet don't take care of their core governmental functions shouldn't get a bailout from taxpayers from other part of the state.