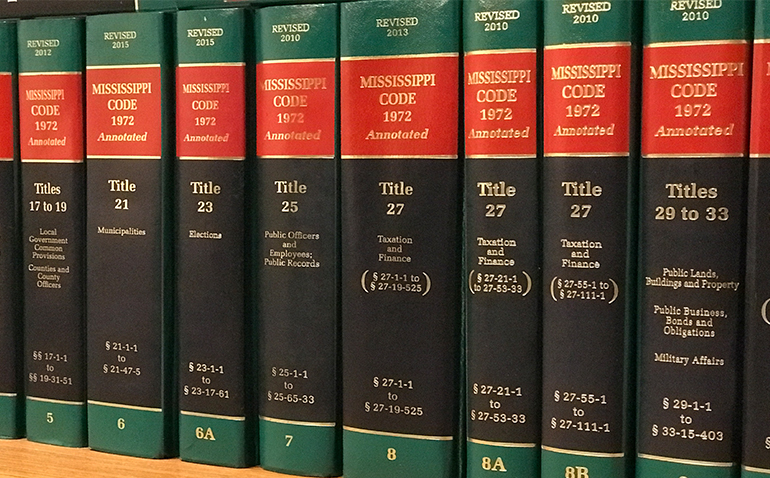 Modernizing the State's Tax Code — A Step to Help Municipalities' Ailing Bridges
The way to solve Mississippi's problem with the struggling condition of its bridges is to adapt the state's tax code to changing times.
When someone buys a good or a service from a brick and mortar store, the store collects the state's 7 percent sales tax on behalf of the state. Some of that money is later sent back to municipalities.
If the item is bought online and the seller has a physical presence in the state such as a store, warehouse or office, the state assesses what is known as a use tax. It's the same amount as the sales tax, 7 percent, but unlike the sales tax, none of it goes to municipalities. Most of it goes to the state's general fund and last year that added up to more than $310 million.
In-store pickup of items bought online is considered use rather than sales tax even if the item is picked up in a store in the city where the tax was collected.
The problem for municipalities is that the future is in e-commerce. While sales tax collections have increased in the last five years, the use tax is the only tax revenue that's increased consistently this year.
According to the U.S. Census Bureau, e-commerce sales have increased 33 percent over the last year. Since 2009, online sales have gone from just four percent of all retail transactions to 8.9 percent, a 50 percent increase in just under a decade.
The problem for Mississippi cities is that if the trend toward online sales continues, their ability to fund basic services will suffer. That includes water and sewer infrastructure, fire protection, roads, bridges, police protection, parks and other essential functions of government.
One of the chambers in the Legislature passed an solution that would've disbursed 30 percent of use tax revenue to cities and counties. The Mississippi House passed House Bill 722 in this past session unanimously, but the Senate allowed it to die in committee without a floor vote.
If the bill had been passed 12 years, ago, cities and counties would've received $512 million apiece. That's an average of $42 million per year. While that won't fix every substandard bridge or fill every pothole, it's a start.
The first step to fixing the state's bridge woes has to start with tax policy. Changing the law to disburse use tax revenue to cities and counties has to be the first step in a bigger conversation on how to modernize the state's tax code.
A line in an old song rings true — "If you choose not to decide, you still have made a choice." Choosing not to decide shouldn't be an option for Mississippi policymakers when it comes to helping cities and counties amid a changing retail landscape.