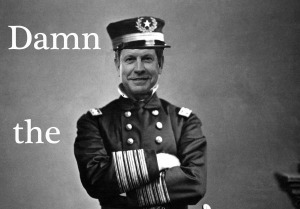 Watchdog's Scariest People of 2015: No. 19
By Steve Wilson  /  December 29, 2015  /  www.MississippiWatchdog.org
Now that Christmas is over and the New Year beckons, it's time for Watchdog.org's annual parade of malfeasance and miscreants.
The Scariest People of 2015 is a frightening list indeed, filled with bureaucrats and functionaries who, shall we say, do not share an affinity for liberty.
No one can stop them from plying their trade — bad government is as old as government. But we can keep an eye on them, report their misdeeds to the world and once in a while help the good guys win.
Through New Year's Day, we'll highlight the most egregious examples of nanny statism, overweening bureaucracy and just plain old bad government from the past 12 months, encompassing local, state and federal officialdom.
Here's No. 19.
Mississippi Power CEO and Board Chairman Ed Holland, who has led the Southern Company subsidiary since 2013, inherited a mighty mess with the Kemper Project "clean coal" power plant.
Designed to convert lignite coal into a natural gas-like substance to power the facility's electricity-generating turbines and scrub more than 60 percent of the plant's carbon output, Kemper is billions over budget and more than two years behind schedule.
While many companies would have cut and run from the money sink Kemper has become, Holland made like Admiral David Farragut at the Battle of Mobile Bay during the Civil War. He damned the torpedoes — naval mines — and pressed on with the project.
The results were not what he had hoped for.
The Mississippi Supreme Court overturned an 18 percent rate increase, resulting in a$350 million refund to the utility's customers. The South Mississippi Electric Power Association decided to pass on buying a 15 percent stake in Kemper, and Mississippi Power had to refund to SMEPA more than $300 million.
In December, regulators approved a 15 percent rate increase to help pay for the components of the plant already in service, and more are likely to follow when the plant is scheduled to go into full operation in April. Holland will hand over the utility's reins to Anthony Wilson in January and move on to a new job at the Southern Company's headquarters, where he'll be responsible for licensing and marketing Kemper's technology.