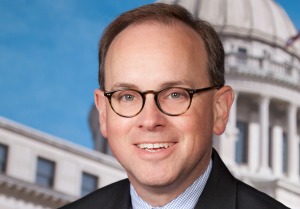 Voice of a MS Legislator: Reform Bill on Occupational Licensing
By Cory Wilson | Guest Contributor | MS House of Representatives – District 73 – Madison 
February 22, 2017
Mississippi licenses more occupations than only four other states.  The people responsible for granting licenses are, in many cases, in the same business as those they license.  The U.S. Supreme Court ruled last year that such an arrangement may rise to a violation of antitrust laws, unless the State ensures that regulations foster public policy, rather than private interests.  A bill now before the Legislature, HB 1425, is one way to comply with the Supreme Court's ruling.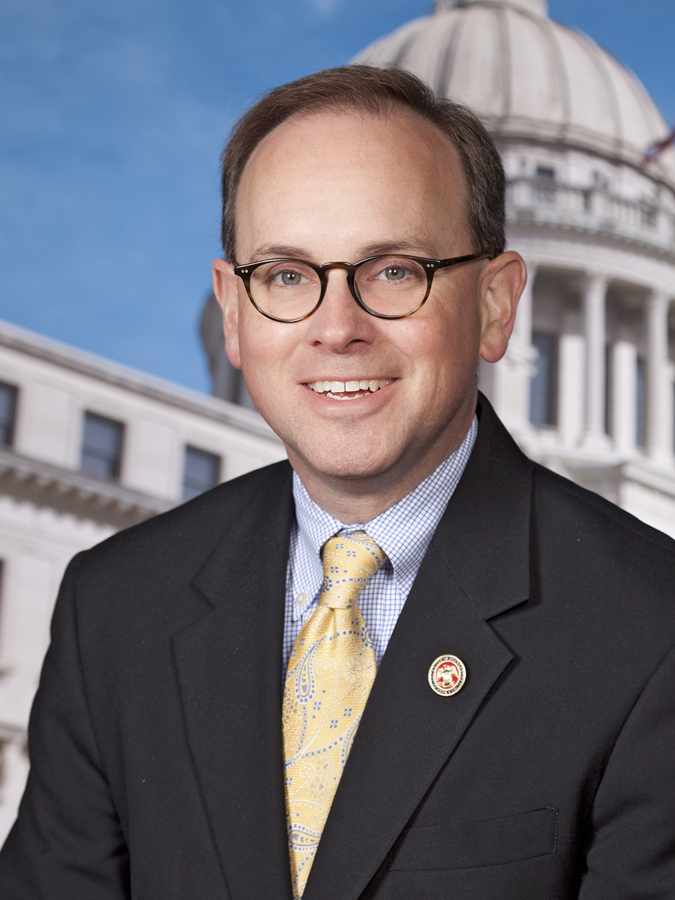 There's been a good bit of discussion this session about HB 1425, the Occupational Board Compliance Act of 2017. The bill does two important things: (1) it protects licensing boards and commissions from individual antitrust liability under federal law; and (2) it sets a state policy that expands labor freedom, promotes entrepreneurship and restricts regulation. HB 1425 passed the House and awaits action in the Senate.  I worked with the Governor's office and others as lead author of the measure. 
HB 1425 is a bill that needs to pass this session in order to protect the executive branch from costly lawsuits. This is because of a 2015 ruling by the U.S. Supreme Court, North Carolina State Board of Dental Examiners v. Federal Trade Commission.  In the North Carolina Dental Examiners case, the Supreme Court held that licensing boards composed of "active market participants" – practicing dentists, in this case – could be held liable under federal antitrust laws for restricting competition. What that means for Mississippi is that many of our occupational licensing boards are vulnerable to lawsuits.
Basically, the North Carolina Dental Examiners case says the fox cannot guard the henhouse.  To preserve immunity from liability, the Supreme Court requires that licensing boards controlled by active market participants may act only subject to "active supervision" and pursuant to "clearly articulated state policy." 
"Active supervision" means the power to veto, modify or reject anticompetitive regulations that do not conform with an articulated state policy. The Supreme Court gave very clear guidance as to how this is to be accomplished:
"The supervisor must review the substance of the anticompetitive decision, not merely the procedures followed to produce it . . . ; the supervisor must have the power to veto or modify particular decisions to ensure they accord with state policy . . . ; and the 'mere potential for state supervision is not an adequate substitute for a decision by the State' . . . . Further, the state supervisor may not itself be an active market participant. In general, however, the adequacy of supervision otherwise will depend on all the circumstances of a case."
Some have expressed concerns that occupational licensing boards must remain autonomous, and that the Governor should not "control" the boards (about 25 licensing boards out of around 200 state boards and commissions). But the Supreme Court does not give us the option of leaving things as they are.
Because these are boards in the executive branch of government, it makes sense for the Governor to exercise supervision over them. Under HB1425, the Governor's review is limited to approving new rules and making recommendations to the Legislature about ways to reduce overall regulatory burdens on Mississippi's economy.  The alternative, according to the Supreme Court, is to radically reshape the membership and responsibilities of our occupational licensing boards.  Or, if we do nothing, we risk our licensing board members being found liable and giving the courts a free hand to order the same thing, and hold our board members liable in the process.
The second objective of HB1425 is to put forward a clear policy creating a level playing field for business and reducing regulatory barriers that keep people from working. Section 4 of HB 1425 makes it:
"the policy of the State of Mississippi to: (a) Increase economic opportunities for all of its citizens by promoting competition and thereby encouraging innovation and job growth; and (b) Use the least restrictive regulation necessary to protect consumers from present, significant and substantiated harms that threaten public health and safety."
Again, the articulation of this policy is required by the Supreme Court. Instead of merely giving lip service to these principles, HB 1425 sets a framework to create jobs and grow the economy while also protecting public safety. It rebalances economic freedom with the public welfare. It rebalances job creation with consumer protection. Most of all, it sends a message to our young people that Mississippi is a place where entrepreneurs and innovators will be welcomed with open arms.
Representative Wilson is affiliated with the MS Bar Assoc., Madison County Bar Assoc., Madison County Chamber of Commerce, Madison County Business League Foundation, Madison County Republican Party, White House Fellows Alumni Assoc., and Highlands Presbyterian Church.
Representative Wilson was born August 8, 1970 in Pascaqoula, Mississippi and is married to the former Stephanie Webb. They are of the Presbyterian faith.
For more information on Cory Wilson: click here.
---
Boards controlled by active market participants who would receive protections from antitrust liability through House Bill 1425:
Accountancy
Architecture
Auctioneers
Barber Examiners
Chiropractic Examiners
Contractors
Cosmetology
Counselors
Dental Examiners
Engineers and Land Surveyors
Foresters, Board of Registration for
Funeral Services Board
Geologists, Registered Professional
Massage Therapy
Medical Licensure
Nursing
Nursing Home Administrators
Optometry
Pharmacy
Physical Therapy
Polygraph Examiners
Psychology
Real Estate Appraiser Licensing and Certification Board
Real Estate Commission
Social Workers and Marriage Family Therapists
Veterinary Examiners