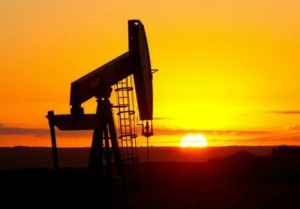 THREE CHEERS FOR FRACKING
POSTED ON MAY 4, 2016 BY STEVEN HAYWARD IN ENERGY POLICY | www.powerlineblog.com
Yesterday the Department of Energy released a brief report showing that the fracking boom has cut the average household's energy costs by about $750 a year:
Since June 2014, decreases in crude oil and natural gas prices have reduced household energy costs. According to initial figures from the U.S. Bureau of Labor Statistics (BLS), the chained consumer price index for urban consumers (C-CPI-U) decreased by 1.2% from June 2014 to February 2016. Lower energy prices had a significant impact on this decrease in spite of increases in the food and shelter components of the overall index, which represent larger shares of household expenses. The overall index edged up 0.6% in March as real crude oil prices rose 18.1%, while natural gas prices continued to decline.
These two DoE charts tell the story:
If you're an environmentalist, this is obviously a major bummer, and a signal failure of the Obama presidency.
To continue: http://www.powerlineblog.com/archives/2016/05/three-cheers-for-fracking.php