Bad news for the blue model at the state level: According to a recent Gallup poll, red states are home to some of the most trusted state governments in the country, and blue states are home to some of the least. The four states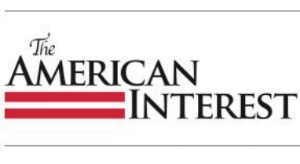 whose governments have the highest "confidence" ratings—North Dakota, Wyoming, Nebraska, and Montana—are all red, while the four states whose governments have the lowest ratings—Illinois, Rhode Island, Connecticut, and New Jersey—are all deep blue. (Note: The terms red and blue refer to governing models, not partisan affiliation of the current state leadership; blue New Jersey has a Republican governor, and red Montana has a Democratic governor).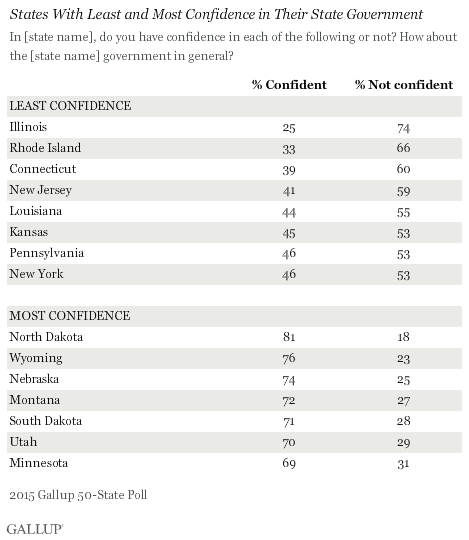 Three of the four blue states most facing a confidence crisis are suffering from acute blue model decay in the form of runaway public pension costs. Illinois, according to the New York Times, is "facing one of the worst fiscal crises of any state in recent decades, largely because it has mismanaged its pension system." Connecticut, despite being the wealthiest state per capita in the union, "has roughly half of what it needs to pay future retirement benefits for its workers,"according to the Wall Street Journal. And Moody's recently warnedNew Jersey that it could face yet another credit downgrade if it loses a forthcoming pension lawsuit. (Rhode Island's situation is less urgent, but still worrisome). Meanwhile, of the red state governments topping the list, all are comparatively fiscally healthy.
To continue: http://www.the-american-interest.com/2016/02/18/the-most-trusted-state-governments-are-red/