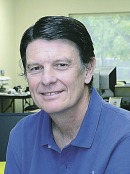 The Kemper dilemma – Editorial by Wyatt Emmerich
One has to start wondering whether Mississippi Power Company will ever generate a kilowatt of electricity from coal gasification.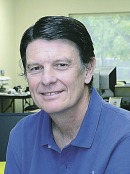 One has to start wondering whether Mississippi Power Company will ever generate a kilowatt of electricity from coal gasification.
Last week, the utility's parent company announced yet another cost overrun and further delays at its experimental and controversial power plant in Kemper County.
Add another $196 million to the price tag, says Southern Company, bringing the total projected cost to $5.5 billion — more than double what Southern said it would cost when it received its first tentative go-ahead from the state Public Service Commission.
The company has also pushed the start date for generating electricity by gasifying lignite back to May 2015, although it says it will begin generating power at the plant the more conventional way — by burning natural gas — this summer.
Critics of this boondoggle have said all along that Mississippi Power was being foolish with the ratepayers' money by pursuing expensive, untested technology when it would have been so much cheaper to run the plant on natural gas, the domestic supply of which has become plentiful thanks to new technologies used to extract it.
As long as the ratepayers in Mississippi were being stuck with the excesses at Kemper, its investors didn't care much. But now they're noticing, as media scrutiny and political pressure have forced Southern to eat the last $1.5 billion in overruns, reducing its profits and bringing down its stock price. Analysts are expecting more bad news. Because the complex's construction won't be complete this year as originally planned, the company is due to lose $120 million to $150 million in federal tax benefits, unless it can twist the arms of politicians in Washington to make an exception. And any further delays are expected to cost the company another $25 million a month in additional costs and lost revenue.
Further worrisome for Mississippi Power is that the Public Service Commission still has to rule on the prudency of the plant. The utility can't pass on to ratepayers whatever the regulatory body rules was an imprudent expenditure. As the bad news from Kemper keeps piling up, the commission — and all the politicians, including Gov. Phil Bryant, who've been backing this project — will be less likely to go to bat for Mississippi Power and further stick it to the 186,000 ratepayers in the southern part of the state. The ratepayers have seen their already uncompetitive utility bills go up 18 percent over the last two years because of a dubious legislative decision, still being contested in the courts, that allowed Mississippi Power to pass on the costs of the plant while it was being constructed.
Nothing about this project is looking good for Southern, Mississippi Power, its investors, the ratepayers or the politicians who've enabled this colossal mistake. It's now a matter of who is going to pay the biggest price for a bad business decision.
Wyatt Emmerich, publisher | The Northside Sun | May 14, 2014
http://northsidesun.com/content/editorials-1