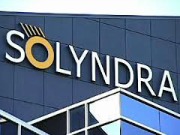 The Democrats' green energy dream is becoming their nightmare
Not just Democrats having bad energy dreams.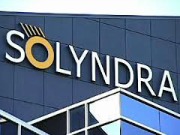 February 15, 2015  | by Noah Rothman | www.hotair.com
Like so many other scandalous episodes, the media long ago dismissed the controversy surrounding the green energy firm Solyndra. A little corruption at taxpayer expense is the cost of doing green business, the left-leaning members of the press apparently tell themselves.
"Now that the loan program is turning a profit, those critics are silent," a 2014 National Public Radio report highlighting the bountiful successes of the Energy Department's green energy loan program read. "[Energy Secretary Ernest] Moniz points to a small company called Beacon Power as an example. It got an Energy Department loan, went bankrupt and defaulted on about $14 million in debt. Today the company is back in business, providing a valuable service to electricity grids and repaying the rest of its loan."
Only in Washington would a publicly funded media outlet praising a publicly funded boondoggle not strike anyone as obscenely perverse.
But for all the government's green energy success stories, there are far more abject failures. TheInvestors Business Daily editorial board warned of the coming corruption scandals involving renewable energy investments in 2012:
Other Solyndras are coming to light, the latest being Sapphire Energy. Its pond-scum-based biofuel still costs over $26 a gallon, but that doesn't matter when your executives give almost solely to Democrats.

The Washington Free Beacon reports that after $104.5 million in stimulus and other Energy and Agriculture Department funds for a New Mexico facility, it can boast just 36 new jobs. UC Berkeley's Energy Biosciences Institute says it'll take a decade before we know if algae-based fuel can compete with gas.

The Washington Post recently found "$3.9 billion in federal grants and financing flowed to 21 companies backed by firms with connections to five Obama administration staffers and advisers."
In that same year, Ed Morrissey asked how the bankrupt Colorado solar panel manufacturer Abound Solar was awarded $68 million in subsidies despite having a documented history of manufacturing an underperforming product and "catastrophic failures." But at least Beacon Power is doing well.
For years, Democratic politicians have been untouched by the scandalous antics of the green firms they supported. But the Democrats' green energy chickens are finally coming home to roost. The rolling clean power fiasco has claimed a new scalp, and it is no small prize: Four-term Oregon Governor John Kitzhaber.
Read more here: http://hotair.com/archives/2015/02/15/the-democrats-green-energy-dream-is-becoming-their-nightmare/