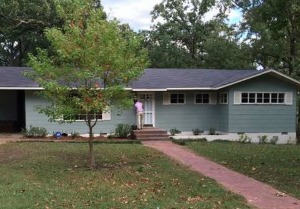 State senator calls for Mississippi to end Oxford House's federal grant
Poor supervision of a group of taxpayer-funded halfway houses in Mississippi goes back to the start of the program, according to reports obtained by Mississippi Watchdog.
Earlier monthly reports — as far back as 2013 from outreach coordinators to the Mississippi Department of Mental Health — reveal more issues with the Oxford House group, which is rapidly expanding into Mississippi neighborhoods, most recently into an Oxford House chartered Friday in Meridian.
State Sen. Will Longwitz, R-Madison — who represents an area of northeast Jackson with several of the houses — has called for the MDMH to terminate the federal grant and find another contractor to perform recovery services for addicts. Longwitz found evidence of several misrepresentations on the Northside Drive Oxford House loan application.
"You cannot help but wonder when material misrepresentations get made about the residence itself," Longwitz told Mississippi Watchdog. "That is the question that these loan applications raise. A fundamental question about whether these Oxford Houses could possibly succeed. It's my conclusion that they can't."
Several residents were sentenced by a court to live in the now-defunct house in Ocean Springs, which is in violation of Oxford House's organization philosophy, according to the reports obtained by Mississippi Watchdog.
The loan application for the Oxford House on Northside Drive in Jackson lists the house as having five bedrooms and being only one mile from a Jackson public bus stop, when several listings indicate it only has three bedrooms and the bus stop is nearly two miles away.
"There are very few fundamental requirements that it takes to make an Oxford House work, according to their own internal literature," Longwitz said. "One of those non-negotiables is there has to be four good-sized bedrooms. That's not present. There has to be a proximity to public transportation within half a mile.
"That's in case something goes bad and someone needs to be kicked out of the house. We think it's about 1.7 miles (from the Northside Drive house to the bus stop). That's a long a way to walk if you're relapsed and angry. One of the other non-negotiables is the house will have a voluntary, self-governing structure. So if someone is sentenced there against their will, it is just one more brick removed from the dam."
MDMH receives a grant from the federal Substance Abuse and Mental Health Services Administration, which is used to pay Oxford House outreach coordinators. The Oxford House employees keep the houses, which are owned by local landlords who collect rent from the residents, filled. It's supposed to make sure the 16 Oxford Houses in Mississippi are compliant with the organization's rules.
Those issues are on top of an even longer history of lax oversight by the outreach coordinators, who seem more concerned with "working hard to get into the jails" and expanding Oxford Houses into new areas rather than supervising the existing houses.
The reports start in March 2013 and paint a picture of a troubled program focused from the beginning on recruiting new residents from county jails and the Mississippi Department of Corrections and adding new houses throughout the state. The report from June 2013 lists focusing on "inmate presentations at DOC facilities" as a "future goal." Another report, this one from October 2013, states the goal is to gain "entry to the jails for presentations" and to set up "re-entry program from prison inside the houses."
A line from the August 2013 report says a future goal is to "motivate them (residents)" to "replicate the model throughout the state." Only a few times is sobriety even mentioned by the reports, which detail several fundraisers for houses and how there is "unity between the houses" and "residents holding each other accountable." No citations are provided. There are no mentions of any inspections for cleanliness or health by the coordinators.
Donna Ritchey, whose home is near the Northside Drive Oxford House and who has scrutinized the monthly reports to MDMH from Oxford House, told Mississippi Watchdog the lack of detail is troubling.
"The content of the reports raise eyebrows on the churn of residents, their recruiting practices and is this a best practice, a good idea?" Ritchey said. "What I don't see any institutional control or investigation or interest or even curiosity by the state department of mental health to see if this being done correctly.
"I think it's a tremendous disservice to the people they're supposed to be serving, the residents who might be living in housing that might not meet federal standards. The neighbors who are having a pipeline of people shuttled in and out of the neighborhood. It is careless at best and dangerous at worst."
The Mississippi Department of  Mental Health hasn't returned an email of questions about its supervision. The Oxford House group hasn't returned emails for comment.
By Steve Wilson  /   May 11, 2015  | www.mississippiwatchdog.org
Photo Credit: Oxford House