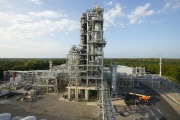 State-funded KiOR embroiled in dispute with former board member
A Texas-based biofuels company that owes Mississippi more than $69 million is involved in a bitter dispute with a former member of its board of directors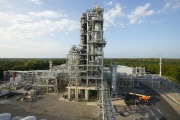 By Steve Wilson | Mississippi Watchdog | Spetember 11, 2014
A Texas-based biofuels company that owes Mississippi more than $69 million is involved in a bitter dispute with a former member of its board of directors
In documents brought to light by Biofuels Digest and provided to the federal Securities and Exchange Commission, former  KiOR board member Paul O'Connor assailed the company's research and development strategy and predicted rocky financial times ahead in a series of memos beginning in 2012. O'Connor, a chemical engineer who was one of the inventors of the process used by KiOR to convert biomass into fuel, resigned last month.
Efforts to contact O'Connor by email and phone were unsuccessful.
The company said in its latest amended 8-K filing with the SEC it "intends to continue to vigorously respond to allegations by Mr. O'Connor that it considers to be false, misleading or inappropriate and is currently considering all of its options, including the possibility of legal action against Mr. O'Connor."
KiOR owes the state $69.275 million on a no-interest loan to build a first-of-its kind plant to convert wood pulp into gasoline, fuel oil and diesel fuel in Columbus in eastern Mississippi. It missed its most recent semi-annual payment of $1.875 million to the state, which granted extention June 3. The period ends on Oct. 31.
KiOR says the Columbus facility is in an "idle state," and work on upgrading the plant, operational since 2013, has ceased.
The company, in its amended filing with the SEC, accused O'Connor of  "withholding a third-party technology report," paid for by the company, from the board and management. It also accused him of "unauthorized communications with persons during the course of the outside counsel review and even indicated "the possibility that Mr. O'Connor failed to comply with the company's insider trading policy."
O'Connor said in his memos that the company has been beset with serious problems with ensuring a proper flow of fuel products from its Columbus plant. One of the issues he cited was the cost of the company's chemical catalyst, which is used in a propriety process that converts biomass into gasoline and diesel fuel stocks.
He said in his resignation letter that problems revealed in KiOR's demonstration plant in Houston were accurate predictors of problems with the scaled-up process in Columbus. The company was supposed to build a larger facility in Natchez, but missed a deadline to make a payment on property to Adams County, the Natchez Democrat reported last month. The company had a $150,000, six-month contract on the site.
KiOR made $312,000 in the first six months of 2014 after selling 99,000 gallons of gasoline, diesel and fuel oil, well below the plant's stated capacity of 13-million gallons per year.
"While I still fully believe in the benefits and the potentials of further development of KiOR's technology, I am very concerned about the way the technology is being implemented," O'Connor said in a memo from April 2012. "My strong impression is that KiOR's management although very competent and successful in the construction and commissioning phase, lacks the people with experience, vision and leadership to move forward with necessary improvements of the technology (yield improvement and catalyst cost reduction) and operations (capacity, ramp-up and time on stream).
"This is hurting KiOR now and could in worst case even turn a potential success into a failure if no appropriate corrective action is taken."
O'Connor's memo has proven prophetic.
The company's most recent quarterly report released last month shows KiOR, without additional financing, won't be able to meet its financial obligations past Sept. 30. The company has bled $24 million in the past quarter and $629.3 million since the company was founded in 2007.
The company said in its 8-K filing from August that it had $800,000 cash on hand as of July 31. The Columbus plant, even in an "idled state," costs from $6 million to $10 million to run annually. In the filing, the company said revenue from the Columbus plant, if restarted, will be "limited and unpredictable, at least in the near term."
https://www.watchdog.org/issues/budgettaxes/state-funded-kior-embroiled-in-dispute-with-former-board-member/article_979b5f89-21eb-5680-9a2d-9f08737851b4.html
Photo Courtesy of KiOR