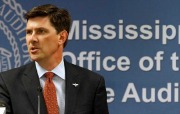 State auditor points out flaws in MAEP formula
Great article that demonstrates the need for policy and regulation to be clear and specific to prevent abuse and mischief.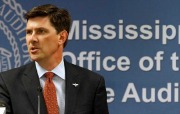 BY PATRICK OCHS | pochs@sunherald.com | October 20, 2014
JACKSON — Stacey Pickering is letting state lawmakers know there's at least four flaws in the MAEP formula.
The State Auditor recently released a report outlining his concerns with the Mississippi Adequate Education Program formula in advance of the 2015 legislative session, which begins in early January.
"The argument that MAEP is not fully-funded is not valid," Pickering said in the report, which highlights what he considers four flaws in the formula.
"Each year the Office of the State Auditor provides an overview of MAEP funds, how arbitrary changes are continually made to the formula, and how funds are used, or not used, for our students," Pickering said in a release. "Accountability issues are a major concern of this office and it is past time for the MAEP formula to be seriously examined."