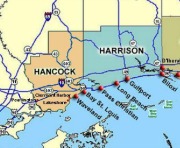 South Mississippi needs vision, leadership to create jobs, officials say
Should an agency that produces these kind of results be in charge of anything; and an agency head that makes these kind of statements remain at the head?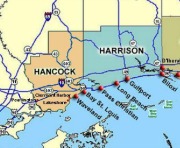 Though the Mississippi Development Authority has worked to bring mega-projects to other parts of the state, the Coast is still waiting for a major new job generator to materialize.
Numbers MDA compiled for the Sun Herald show the lower six counties added 7,828 jobs from 2004 through 2013. The numbers do not take into account jobs lost, including some companies on the MDA list that have gone out of business. Statewide numbers for nonfarm employment show 4.7 percent fewer Coast jobs in 2013 compared with 2004. The statewide decrease for the same period was 0.4 percent.
Jobs were lost in Harrison and Hancock counties, with a slight gain in Jackson County, statistics from the Mississippi Employment Security Commission indicate.
MDA Executive Director Brent Christensen, who came aboard almost two years ago, conceded his agency's job records before 2009 were less than reliable. MDA spent two months compiling numbers the Sun Herald requested for a 10-year period.
Christensen said a study funded by the Mississippi Economic Council, considered the statewide chamber of commerce, should help MDA determine what businesses to target for Mississippi. Aerospace and energy are obvious choices for the Coast, he said.
Meanwhile, South Mississippi relies on government as its largest employer, followed by food service and hotels. Government also employs the most workers statewide, a recent report shows.
"At this point, I think the challenge we have as a state and a region is that we haven't really defined what we want our core industries to be," said Brooks Holstein, founder and senior managing member of COMVEST Properties, a Biloxi-based company that develops shopping centers and other real estate throughout the South. "Without a clear and concise and unified view of the core industries you want to attract and build from, you don't have direction."
Read more here: http://www.sunherald.com/2014/04/12/5492652/south-mississippi-needs-vision.html#storylink=cpy]
 BY ANITA LEE | Calee@sunherald.com| Sun Herald| April 12, 2014