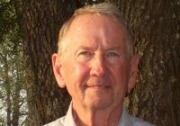 Revenge of the guinea pigs
Would Southern flip or try to flip its sub into bankruptcy? Would bankruptcy be worse for customers.? Would Kemper be viable after bankruptcy? What's best for customers now?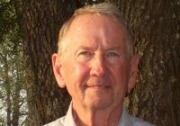 Kelley Williams | Chair, Bigger Pie Forum | August 7, 2014
The possibility of bankruptcy for Mississippi Power came up in a discussion last month with reporters and editors who follow the company's Kemper County lignite project.  One reporter said its Southern Company parent should pay the $5+ billion cost of the experimental lignite gasifier. (And customers should pay for its natural gas plant.)   The reason was Southern put the expensive experiment in its smallest subsidiary which doesn't have enough customers to pay for it.  However he said the Public Service Commission would not make Southern pay because it might bankrupt Mississippi Power which would be bad for customers.
A lively discussion followed.  Would Southern flip or try to flip its sub into bankruptcy?  Would bankruptcy be worse for customers.?  Would Kemper be viable after bankruptcy?  What's best  for customers now?   And so on.
When electric utilities get into financial trouble, it's usually due to spending too much for a plant.  Kemper is a case in point.  Duke Energy's Edwardsport, Indiana, struggling coal gasification plant is another.  Mississippi Power and Light's (now Entergy Mississippi) Grand Gulf nuclear plant in 1974 is another.  Sometimes the trouble is due to a natural disaster like Hurricane Katrina.  But whatever the cause, customers pay.  Overspending for a plant is a management mistake.  Hurricanes aren't.  Why should customers pay for management's mistakes?
In businesses that aren't monopolies customers don't pay for management mistakes.  Shareholders pay.  Maybe that's why it takes monopolies a long time to get rid of bad management.  The electric utility game is a cost plus game rigged against the customer.  The customer has to play because the company has a monopoly.  Customers pay Mississippi Power's capital and operating cost plus 15% profit on equity.
The referee is the PSC which is supposed to allow prudent costs and disallow excess cost so customers get reliable affordable electricity.   It did not do its job.  The result is a $5 billion embarrassment and threat to Mississippi customers and its economy.  But on August 5 the PSC decided to do its job.  It issued two game changing rulings.
Mississippi Power has spent $5 billion on the gasifier experiment to try to produce a trivial 500 MW of electricity.  It was supposed to cost $1.8 billion, over three times the cost of the same size natural gas plant.   It was supposed to start up this May.  Then next year.  "And now it's moved out a bit again," according to Southern's CEO 2Q earnings remarks last month.  It may take years.  If it does work, electricity from lignite will cost over twice as much as electricity from the operational $900 million 800 MW natural gas plant.
Rates are already up 18% or $23 per month to pay for part of the construction cost.  It appeared the skids were greased for the PSC to approve the natural gas plant and part of the lignite plant (deem it prudent) at hearings in early September and put customers on the hook for more rate increases.   But in the surprising rulings the PSC decided: (1) to wait to see if and how the lignite plant operates before deciding how much of its cost is prudent and (2) to consider the natural gas plant separately.
PSC ruling puts risk of lignite experiment on company.   It doesn't get paid unless and until the plant runs commercially.  And if it doesn't run, Southern will have to write off another $3 billion of excess construction cost plus $2 billion already written off.  And maybe a billion or two for startup.  That could bankrupt a smaller company.  But Southern is a $40 billion company with strong earnings.  It can handle it.  Will Southern bite the bullet and take the hit and put Kemper's woes behind it?  Or will it put Mississippi Power into bankruptcy?  Startup and bankruptcy could take years.   Probably not good to let Kemper to drag on.
Would bankruptcy help the politicians who promoted Kemper?  Probably not.  Lingering bad news.  And flipping Mississippi Power into bankruptcy would be a huge political and a legal issue.
How would customers fare?  The purpose of bankruptcy is to keep things running while shareholders and lenders find more money.  Southern has plenty of money.   But it would rather spend customers' money.   Customers might not fare well in bankruptcy.  Otherwise why would Southern put them there?
How did Grand Gulf's customers fare?   Grand Gulf like Kemper was too expensive for its customer base which included MP&L, Arkansas Power and Light, and two other Middle South subs.   The 1250 MW plant was supposed to cost $800 million.   It cost $3.6 billion ($8 billion today) when completed in 1985.  The Federal Energy Regulatory Commission allocated 30% of its cost to MP&L.  Rates went up 61%.  The increase was phased in over ten years to soften the blow.  (The idea for Kemper's seven year plan?)  It continues today via a rate rider.
Some say Grand Gulf was good for customers in the long run and Kemper will be too.    Keynes said: "In the long run we are all dead."    AP&L customers who didn't need  Grand Gulf's electricity thought FERC  shanghaied them.   They fought to the US Supreme Court and lost.  They took their anger out on the governor who lost reelection.  He went on to become President anyway.  Mississippi's Attorney General unsuccessfully appealed the plant's cost which was never deemed prudent.  He did not go on to become governor.
Customers did not fare well.  They didn't think it was a good deal in the long run. Some say the Entergy name changes in1989 were to help unhappy customers forget about Grand Gulf.
The natural gas plant is the best alternative for customers now.  The PSC ruling to consider prudence for it separately sets the stage to put in in service before year end with rates based only on its cost.  So the 18% rate increase could turn into a rate decrease and mitigate some of Kemper's damage.  Customers could catch a break
If Southern had built a natural gas plant in the first place, there wouldn't be any damage to mitigate.   It didn't have to build the lignite plant.  It didn't have to mislead the PSC and the legislature by underestimating construction cost and overestimating natural gas prices to make lignite look better.   But it wanted to conduct the lignite experiment on Mississippians and sell the technology to the Chinese if it worked.
Now it looks like the company will pay for the experiment.  Call it the revenge of the guinea pigs.