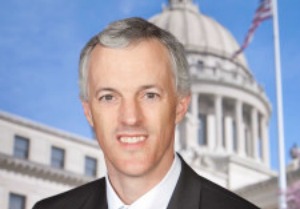 Retail project tax incentive could harm existing retailers
By Steve Wilson  /   May 3, 2016 / www.MississippiWatchdog.org
Mississippi state Sen. David Blount used an anecdote to illustrate why he's been one of the staunchest critics of the state's retail project tax incentive.
The Jackson Democrat told the Stennis Capitol Press Forum Monday about a family trip to watch the Mississippi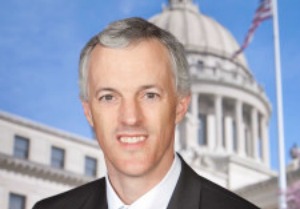 State-Ole Miss baseball game played last week at Trustmark Park. His son asked if it was permissible to park across the street at the Outlets of Mississippi, which opened last year in Pearl and was approved for a $23 million sales tax incentive to help cover its $80 million cost.
"Hell, I'm an investor in this thing,'" Blount joked. "I can park wherever I want to."
Blount tried twice put a stop to the state's "cultural retail attraction" tax incentive. His opposition to the program — which ended in 2013 but is still ongoing due to several projects receiving four-year extensions from the state — is based on what he says is the proper role of government.
"In my opinion, whether or not we're in a tight budget situation, it's not the role of the state to help finance development of shopping malls," Blount said. "It simply competes with existing businesses that are already there and paid their own way.
"We're all on the hook for another $175 million to finance shopping malls, but I'm told they'll be piping in Elvis music, B.B. King, so you'll enjoy that cultural component."
Blount's bill to disallow the authorization for projects that weren't complete by July 1 failed in committee. He tried again with an amendment to another bill, which increased the amount of the historic structure tax credit, to accomplish the same task. It passed the Senate, but was eliminated in conference.
RELATED: 'Cultural' shopping centers race to claim your tax money
Kasia Tarczynska, a research analyst at Good Jobs First, a national policy resource center that researches government tax incentives and subsidies to large corporations, agrees that subsidies for new retail projects can financially harm existing retailers.
"Retail doesn't grow economies," Tarczynska said. "What you're doing when you bring in retailers, you're bringing in temporary construction jobs and then you're getting low-paying jobs at the retail stores. You're subsidizing a business that is going to happen whether you subsidize it or not.
"Another problem is you when you allow these developers to keep 80 percent of the sales tax, that means there is less revenue for community services, such as police or fire departments or libraries."
Tarczynska said similar sales tax diversion programs are active in Alabama and North Carolina.
Under the "cultural retail attraction" program, Mississippi returns 80 percent of the sales tax revenue to the developer until the total reaches 30 percent of construction costs. Each retail project in the program must offer either $1 million worth of state-related art, historic markers or audio-visual equipment, or host space for the MDA for 10 years for tourism promotion purposes.
Five projects were authorized under the 2013 cultural retail attraction program, with two complete and three yet to be built. The Mississippi Development Authority has authorized extensions for the three remaining projects, including an expansion to the existing Renaissance at Highland Colony shopping center, the Pinelands Lifestyle Center in Rankin County and the Gulf Coast Galleria in D'Iberville.