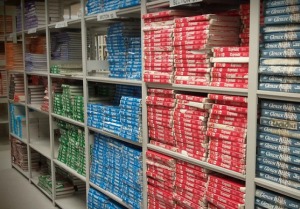 Republican Senator Wants Schools to Teach 'Natural Causes' of Climate Change
BY CLARE FORAN | www.nationaljournal.com | July 9, 2015
Senator Roger Wicker wants to make sure that public schools can teach students about "the natural causes and cycles of climate change."
The Mississippi Republican and skeptic of the scientific consensus on man-made climate change has introduced an amendment to a sweeping Senate education bill updating the No Child Left Behind Act that calls on federal agencies
to provide states and local education agencies with K-12 instructional materials outlining "the natural causes and cycles of climate change."
Wicker's amendment does not mandate that schools teach climate change in any particular way or even that they teach climate change at all. But the fact that it has surfaced as part of the debate over a much broader education bill speaks to the growing controversy over climate education.
It directs the Environmental Protection Agency and the National Oceanic and Atmospheric Administration to dole out educational materials highlighting "the uncertainties inherent in climate modeling and the myriad factors that influence the climate of the Earth."
Natural phenomena do cause changes in the Earth's climate, but the overwhelming majority of climate scientists say that recent increases in global temperatures have been caused largely as a result of human activity that releases greenhouse gases into the atmosphere such as the burning of fossil fuels.
So far the debate over climate education has played out in the states and not in D.C., but that could be about to change.
Climate education has sparked intense debate in states such as Wyoming, Oklahoma, and South Carolina, where conservative lawmakers have fought to block the adoption of an academic framework known as the Next Generation Science Standards that says human activity is the primary driver of dangerous global warming. A patchwork of state and local academic standards has ensured that many schools do not teach climate change at all.
"Senator Wicker's amendment would ensure that federal agencies are providing objective, balanced resources on climate theory that take into consideration the natural causes of climate change," an aide to the senator said.