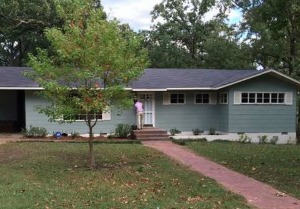 Reports show major discrepancies in management of Mississippi Oxford Houses
By Steve Wilson | Mississippi Watchdog | July 17, 2015
Monthly reports sent by Oxford House to the Mississippi Department of Mental Health continue to raise more questions about the taxpayer-funded homes for recovering alcohol and drug abusers.
The nonprofit group sent MDMH a revised report for May that indicated a relapse at the organization's house in Meridian, which wasn't on its original report filed for that month.
Originally, the report listed no relapses for May at the Meridian house. This would corroborate the testimony of Starkville resident Linda Woods, whose boyfriend lived for two weeks in the Oxford House on Northside Drive in Jackson and two weeks in Meridian, where he relapsed three times before leaving for a residential facility in Texas.
The outreach worker, Mike Martindale, who Woods claimed was responsible for the houses in Jackson and Meridian where her boyfriend had his relapses, was transferred to Tennessee according to the report Oxford House filed with MDMH for June. The report said "the stigma from political officials and the media in Jackson can be overwhelming for anybody."
Oxford House representatives did not return Mississippi Watchdog's calls for comment.
According to MDMH spokesperson Adam Moore, that was the second time Oxford House had to file a revised report with the agency responsible for its administration. Moore said the first was due to a spreadsheet error.
"When you look at the misrepresentations, the sloppy monthly reports, when you look at the failure to hold Oxford House to its contractual obligations, it all adds up to a desire to grow and expand at any cost," said state Sen. Will Longwitz, R-Madison. "They want to increase their size in Mississippi and they're not interested in the quality of the service they're providing.
"When something is wrong, you always have to ask the motive and the motive in this case is unchecked growth. Now it's time to stop expanding and prove that this is something that is actually helping people."
Also, the reports indicate the number of residents in its houses is dropping. Only four of 19 Oxford Houses in Mississippi had at least six residents, the minimum required according to Oxford House rules. None of the six houses in the Jackson area meet this requirement.
The June report said a house should soon open in Tupelo. According to Oxford House rules, new houses are to be chartered only after existing locations are completely filled.
"I think everyone knows there is a need to help people recover, but I think that is more a comment on how the treatment community views Oxford House," Longwitz said. "They are not getting referrals apparently. That's why they have to recruit so heavily from places like jails."
Longwitz addressed these concerns with the Mississippi Board of Mental Health at its monthly meeting Thursday in Ellisville and in a letter to the MDMH's executive director, Diana Mikula.
"There was a change of tone, if nothing else, and I know that doesn't translate to action," Longwitz said. "The board members seemed to be listening to the problems I brought up and they thanked me, for the first time, for bringing the problems to their attention and they committed to getting me answers to the questions I've asked."
Related: State senator calls for Mississippi to end Oxford House's federal grant
The nine-member board, appointed by the governor to seven-year terms, acts as the governing body for MDMH, which administers the $1,189,391 grant given last year from the federal Substance Abuse and Mental Health Services Administration. The money goes toward paying Oxford House Inc. outreach coordinators, who are supposed to recruit new residents and oversee the houses.
Related: Mississippi agency denies Oxford House's charitable status
Gov. Phil Bryant has also called on MDMH to cease its funding for Oxford House in a letter sent in May, while Secretary of State Delbert Hosemann has denied Oxford House's status as a charity.