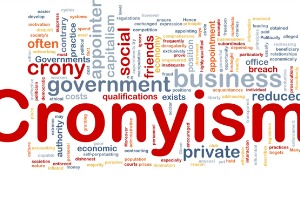 DECEMBER 29, 2015 | BY STEVEN HAYWARD  | www.powerlineblog.com
I take a more benign view than most conservatives of some of the dreadful budget compromises of the recent omnibus, because spending packages are always going to contain a lot of give and take. Better to look at the long game, to judge if any small victories or compromises may make possible better outcomes down the road.
Such small details are as unsatisfying as cold peas, and often don't pan out, or get lost in the shuffle. But I think expecting Paul Ryan to turn around Congress in three months was more than a but unrealistic.
Much worse in my mind is the concessions to continued crony capitalism, such as the renewal of the Export-Import Bank, which was seemingly killed a few months ago but was revived in the omnibus by corporatist members of both parties. These and other kinds of subsidies and mandates are more politically corrupting than wasted money.
Even worse is the renewable fuels mandate that distorts Iowa politics. The Washington Post's Daily 202 e-mail report today shows corporatist Republicans at their very worst—mounting an effort to attack Ted Cruz because he won't bow to the Iowa corn gods:
Recognizing [Cruz] poses an existential threat to the special benefits it receives from the government, the corn lobby is going all in to stop Cruz in Iowa.

Eric Branstad, the son of the popular Republican governor, is leading an industry-funded initiative called America's Renewable Future. The group says it has hired 17 field staffers—more than some of the presidential campaigns have themselves—and already collected pledges from more than 50,000 people to make the issue a priority when they caucus. There are also radio ads, direct mail and robocalls.

GOP operative Nick Ryan is working for both the Branstad group and is currently on TV with a separate $200,000 advertising campaign, from the so-called "Iowa Progress Project," which attacks Cruz on the same issue. Thecommercial, running in the Sioux City market, slams Steve King, one of the most conservative members in the House, for endorsing Cruz. King, who represents an agriculture-heavy district, has supported the RFS.

"Cruz is the most anti-ethanol, anti-renewable fuel, of all the candidates," the governor, Terry Branstad, told Bloomberg earlier this month. "They've got a whole army of people that are working on this … If they are able to stop the Cruz momentum, that will show the real clout of the renewables."

To continue: http://www.powerlineblog.com/archives/2015/12/renewable-cronyism.php