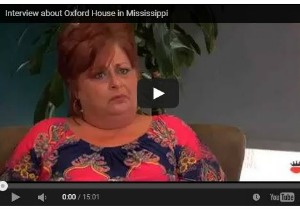 Recovering from Oxford House (Video)
Jackson Jambalaya | Tuesday, June 16, 2015 | www.kingfish1935.blogspot.com
The road to recovery from addiction is rough and never easy.  Linda Woods of Starkville has been right there with her loved one, fighting the fight.  There have been victories and setbacks but she has never quit on him.  Her loved one lived at the Oxford House homes in Meridian and Jackson (Forest Park).  He relapsed and is living at a treatment center in Texas. She discussed their experience with the Oxford House in a JJ interview with former WLBT News Director Dennis Smith.
A "roadmap" of the interview.
1.  How Linda's loved one came to live at Oxford House.
2. The Meridian experience. (2:00)
3.  She states workers hide relapses (3:30).
4.  OH erects temporary walls in homes. (4:40)
5. No drug testing or urinalysis or DMH inspections (5:06)
6. Program lacks much-needed structure and oversight. (5:30)
7. Alleged cover-up of relapses. (7:45)
8.  No supervision to attend AA or similar meetings.
9. How each Oxford House is run.  Finances of each houses. (11:00)
10. Number of rooms in a house are misrepresented. (13:00)
11. Regrets.
http://kingfish1935.blogspot.com/2015/06/recovering-from-oxford-house-video.html