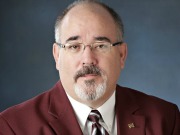 Rapunzel was going to spin kudzu into black gold
Turn Kudzu into crude, really? No.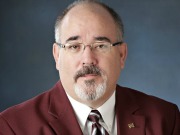 Sid Salter, Contributing columnist | 7:13 p.m. CST January 17, 2015 | www.clarionledger.com
STARKVILLE – I like to think of it as the day that Mississippi taxpayers were told that with a little faith and an investment in new technology, we could turn kudzu into gold. Black gold, Texas Tea, you know the rest of the song.
Back in 2010, it took only a one-day special session of the Mississippi Legislature to pass $76 million worth of taxpayer-funded economic incentives to lure a Pasadena, Texas company to Mississippi that promised to build three plants in the state that would successfully convert wood chips and other biomass into a crude oil substitute that could be refined into gasoline and diesel fuel.
That's how Kior – at inception one of the real darlings of the emerging biofuels technology industry and early on a Wall Street newsmaker – was able to eventually put Mississippi taxpayers on the hook for an economic investment that has to date gone south.
Former Gov. Haley Barbour told lawmakers in the political run-up to that brief special session that the company promised him that Mississippi's economic incentives would in return bring about a $500 million Kior investment in the state that would generate at least 1,000 jobs and some $85 million in annual payroll.
Barbour told the press after the deal was done that the Kior project "is not only an economic development boon for our state but also a key step toward energy self-reliance for our country."
The Senate Finance Committee was told that the first Mississippi Kior plant would produce 50 million gallons of crude per year. One MDA official told the committee: "We believe that kudzu would work in the facility. We just don't know how to harvest it."
Less than a year after that, Kior went to Wall Street with an initial public offering (IPO) seeking $210 million. The IPO didn't perform as well as the company hoped, raising instead about $150 million.
But not to worry. Early in 2011, Kior said, the company received a term sheet for a loan guarantee from the U.S. Energy Department to support a $1 billion project to build four bio-refineries that together would produce about 250 million gallons of fuel a year.
The prospectus in that Kior IPO stated that the technology being used to produce the crude oil substitute "combines proprietary catalyst systems with well-established fluid catalytic cracking, or FCC, processes that have been used in crude oil refineries to produce gasoline for over 60 years."
Yet months later Biofuels Daily still hailed two Kior principals as being among the Top 25 People in Bioenergy in 2011–12. Coming in at No. 19 was venture capitalist Vinod Khosla, who was Kior's primary investor. Khosla was noted by the publication as "instrumental in establishing a public market for advanced biofuels stocks."
To read more:  http://www.clarionledger.com/story/opinion/columnists/2015/01/17/salter-column-kior-black-gold/21935809/