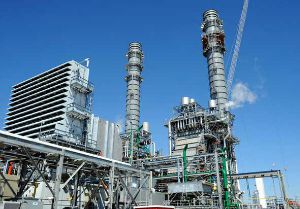 PSC to vote next week on Miss. Power rates, approves refunds
BY JEFF AMY | Associated PressAugust 6, 2015 Updated 15 hours ago | www.sunherald.com
JACKSON, MISS. — State utility regulators plan to decide Mississippi Power Co.'s request for an 18 percent rate increase on Aug. 13.
The three-member Public Service Commission set the next meeting Thursday, after taking testimony from company officials saying the unit of Atlanta-based Southern Co. urgently needs the additional $159 million a year from its 186,000 customers. Mississippi Power wants the commission to raise rates on an interim basis, making the increase permanent after examining whether the company spent prudently on parts of the $6.2 billion Kemper County power plant already generating electricity.
The commission also approved Mississippi Power's plan for $350 million in refunds of a previous Kemper-related rate increase that the state Supreme Court ruled was illegal. Customers will get bill credits unless they ask for a check. Commissioners ordered refunds completed by Dec. 4.
Mississippi Power CEO Ed Holland argued that the company's financial condition is so bad that it's an emergency, justifying an immediate rate increase without having a prudency hearing ahead of time. Mississippi Power would post bond and make refunds if the commission later ruled spending had been imprudent.
"Immediate emergency relief is required to avoid serious financial harm to Mississippi Power and ultimately to our customers," Holland testified Thursday, saying the company was on pace to run out of cash before the end of the year.
He argued that the commission had promised, before Mississippi Power started construction on Kemper, to grant rate increases before the plant started operation. Holland said that because of the Supreme Court ruling, commissioners needed to renew their commitment. Holland noted that Mississippi Power had asked for the commission to include Kemper's gas-fired turbines, transmission lines and other assets worth more than $1 billion in the rate base when they began generating electricity for customers in August 2014, saying the company is legally entitled to collect for those assets.
"We need the money and we deserve the money from the perspective that these assets are providing service to the customer," Holland said.