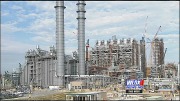 PSC asking if lignite plant's $2.88 construction cap is legal
What happened to "used and useful" and "prudency?"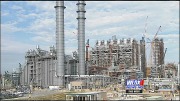 By WLOX Staff | March 4, 2015 | www.wlox.com
Could the $2.88 billion construction cost cap placed on Mississippi Power's Kemper County lignite plant be in jeopardy? If it is, could Mississippi Power customers be asked to pay even more to cover the costs to build the new power plant? Those are two questions Mississippi Public Service Commission attorneys are asking. Clarifying those questions came up Tuesday, when the PSC and its attorneys discussed the February Supreme Court ruling, and the reasons why the PSC will likely ask the state Supreme Court to rehear their arguments.
The Public Service Commission has until March 12 to file its rehearing request.
At issue is a February ruling by a majority of the Supreme Court that overturns Mississippi Power rate hikes in 2013 and 2014. Justices determined the 18% increase in power bills over those two years were approved "without lawful authority". Consequently, the Supreme Court ordered Mississippi Power to refund $257 million back to customers.
Southern District Public Service Commissioner Steve Renfroe says, "If all that money has to be returned, then that dampening effect would disappear."
Renfroe noted the PSC approved the rate hikes in early 2013, expecting them to be a buffer for customers. The commissioner believes the refunds ordered by the Supreme Court last month could be catastrophic, because Mississippi Power could come back and request a "subsequent increase that will be more dramatic."
On top of that, PSC members have been told the ruling brings into question whether the cap put on construction costs is legal. If it's not, Renfroe says customers may be asked to pay even more of the Kemper County plant's final price tag.
As of Tuesday, Mississippi Power says its construction costs are nearly $6.2 billion.
In the last few days, Mississippi Power sent a letter to its customers. It says, "If the Court's opinion stays in place and the refund is required, we will have little choice but to seek an estimated increase of 35-40 percent."
Both the Public Service Commission and the company are hoping the Supreme Court will hear their arguments again, and reverse last month's decision. "We are committed to doing all we can to help ensure we keep your rates low and that's why we are asking for a rehearing before the court," Mississippi Power wrote in its February 25 letter.
Copyright 2015 WLOX. All rights reserved.
To read more: http://www.wlox.com/story/28260711/psc-asking-if-lignite-plants-288-construction-cap-is-legal#