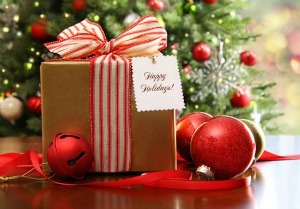 Wed, 12/23/2015 – 11:21am | By WYATT EMMERICH | www.NorthsideSun.com
City seeking request for proposals to deliver Christmas gifts The Jackson Mayor is considering issuing a Request for Proposals (RFP) for delivering gifts to children for Christmas.
"We believe it's high time to open this up for bids," Jackson Mayor I.B. Macon announced at a recent news conference. "There are many excellent local companies we believe are qualified to do this work. It's a way to keep money here in Jackson."
Mayor Macon said he plans to be extremely diligent to make sure the bid selection process is handled properly. An RFP will be issued to study the process of how best to issue an RFP for hiring a committee of consultants who will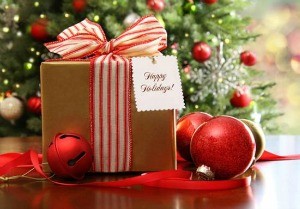 review the bid selection study. Once that's completed, another RFP will be issued to hire a company to issue an RFP for the management of the delivery system.
"With all these RFPs, we will probably also need an overall manager to make sure the RFPs are being handled properly by the other RFP consultants," the mayor said. "And of course we need an RFP for an outside company to advise the city selection committee."
A confidential source has provided the Sun with a preliminary draft of the bid specifications. Several criteria have been put forth: First, potential bidders must have been a large contributor to the mayor's campaign. Second, bidders must have a company president named after a famous Greek philosopher.
When asked to explain these bid specifications, Mayor Macon said, "Having been a contributor to a successful mayoral campaign shows that the company knows how to properly manage large sums of money and has the financial stability to succeed. And any company headed by someone named after a Greek philosopher is obviously going to have the mental capacity to do the best job."
The Northside Sun contacted Santa Claus about whether he would be a bidder. "We would like to deliver the toys in Jackson," Santa told the Sun. "After all, we have been doing this job well for hundreds of years, but we are having trouble meeting the minority participation clause. Ho! Ho! Ho! Pardon the pun."
Santa said because elves are not considered a minority in Jackson, finding minority subcontractors will be difficult. "We've had trouble finding non-elf subcontractors who know how to guide reindeer and slide down chimneys."
When told by the Sun that in Jackson the minority is actually the majority, Santa said, "My oh my. Now that's complicated."
Santa has requested that Jackson designate elves as a minority. Mayor Macon said he is considering issuing a RFP for a million-dollar study on that issue.
A proposal to allow street delivery of the toys was considered, but apparently the numerous potholes on the city streets makes that impractical.
Plato Enterprises Inc., is rumored to be seeking to sign a $9 billion partnership agreement with Amazon to deliver toys via drones. "It's time for all this white Christmas stuff to end. We shouldn't be living in the past."
Plato's proposal would require the city to pay the $9 billion in a non-refundable advance. Plato Enterprises would do five percent of the work and get 95 percent of the project cost. "Our expert analysis is highly valued by the Amazon team," Plato said.
The city of Jackson is also considering entering into a contract with the county of Madison to build a new airport to fly in the toys by air cargo, but first a $10 million study on the airport expansion must be completed by county engineer Rudy "the Rednose" Warlock, lead partner in the Madison engineering firm of Dewey Cheetam and Howe.
Rudy was uncertain the study and airport expansion could be completed in time. He suggested a payment structure similar to the Plato-Amazon deal could expedite the process.
Madison Developer Andy Mypiece has suggested a big box retail store could be built to facilitate the procurement and delivery of Christmas toys. The store would be located between the north and south lanes of I-55 to expedite access and delivery. Traffic could be tunneled underground. "Drivers would hardly even notice the store was there," Mypiece told the Sun. The tunnel would be designated a tourist attraction allowing taxpayers to fund it out of the public money saved by the Republicans not expanding Medicaid.
Ten rural Mississippi hospitals that have closed because of lack of federal funds could warehouse the toys, further aiding timely delivery of the toys. –
See more at: https://northsidesun.newspapers.com/image/171172102/?terms=Outbidding+santa