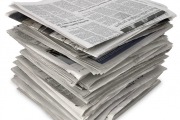 New players replacing newspapers in seeking government info
What's the point of newspapers now anyway?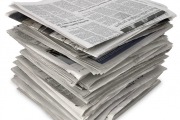 BY ASSOCIATED PRESS | March 12, 2015 @ 9:49 pm | www.mynorthwest.com
WASHINGTON (AP) — Newspapers were once the dominant force in dislodging documents and other records from reluctant federal government agencies, but a new crop of media players, advocacy groups and corporate interests now drive the release of information.
The Freedom of Information Act of 1966 was first envisioned as a tool for traditional media to seek documents, data and information they deemed important to public interest. It also was meant to allow ordinary Americans (http://bit.ly/1DcaxxM ) to seek information from the federal government about themselves.
Nearly a half-century later, news organizations continue to paper federal agencies with written and electronic requests for records and other information under FOIA, a review of agency logs shows, though they are cash strapped and less likely to press their claims in court.
Meanwhile, over the past decade there's been a surge of requests from bloggers, advocacy groups, corporate lawyers, researchers and even foreign nationals tapping the promise of open records.
It means that the information obtained under FOIA may reach the public in a raw, less contextual form, or through a particular political prism. Or it may not reach the public at all.
Another upshot: Government offices say they are overwhelmed with requests.
"We're pushing three-quarters of a million" annually, said Fred J. Sadler, who retired recently after four decades in FOIA operations at the U.S. Food and Drug Administration. "You just don't have enough resources."
A recent review of thousands of federal court records conducted by Syracuse University's Transactional Records Access Clearinghouse found that traditional media organizations were filing fewer lawsuits challenging federal government secrecy than in past years.
Separately, Syracuse researchers found last year that more federal FOIA lawsuits — 422 — were filed in fiscal year 2014 than in any year since 2001. The report found that The New York Times was the only so-called "legacy" news organization to have brought several federal lawsuits. Non-legacy suits came from ProPublica, Muckrock and Vice News.